In the 20s, everything is becoming more advanced, and so are massage chair controllers.
As a seller of massage chairs, have you ever thought about your customer's main interests? What sort of massage chair controllers are they keen to buy? If not, then this is the time to think about this.
I've prepared a guide for you. It consists of the latest remote-control technology of massage chairs. I've also coupled up some of the upcoming trends of massage chair controllers to help you increase sales.
The future trends will increase the worth of massage chair controllers further. Listed below are the top remote-control features that make them more valuable:
Push Button Controller (LED Sign)
Segment Screen Controller (LCD Display)
Dot-Matrix Screen Controller (TFT Display)
Are you eager to provide quality ensured remote controllers up to your customer's needs? If yes, then read below to know more!
The Current Remote-Controllers Of Massage Chair
1. Push Button Controllers (LED Sign)
Push Button controller is an innovative LED remote control technology. The remote controller is light in weight and easy to grab. It has one push button at the top of the remote. With the help of this push-button, you can recline your massage chair without any effort. You can keep the controller anywhere as it does not occupy a lot of space.
The push-button controller can control the entire massage chair. Everything is a touch away. You can operate the whole chair with the help of this controller.
But the push-button controller is a bit old. It is a primitive controller, and people in the earliest times used it. Now, many new controllers have replaced this push-button controller.
According to CBO, wireless remote control technology is better for the operator's safety. With remote controllers, users wouldn't need to interact with the machine.
Specifications of Push Button Controllers:
Physical Button
There's a lot to discuss the push-button controller. But the thing which attracts buyers is that it is simple yet easy to use. It's a physical button on the remote, a button that can do everything for you.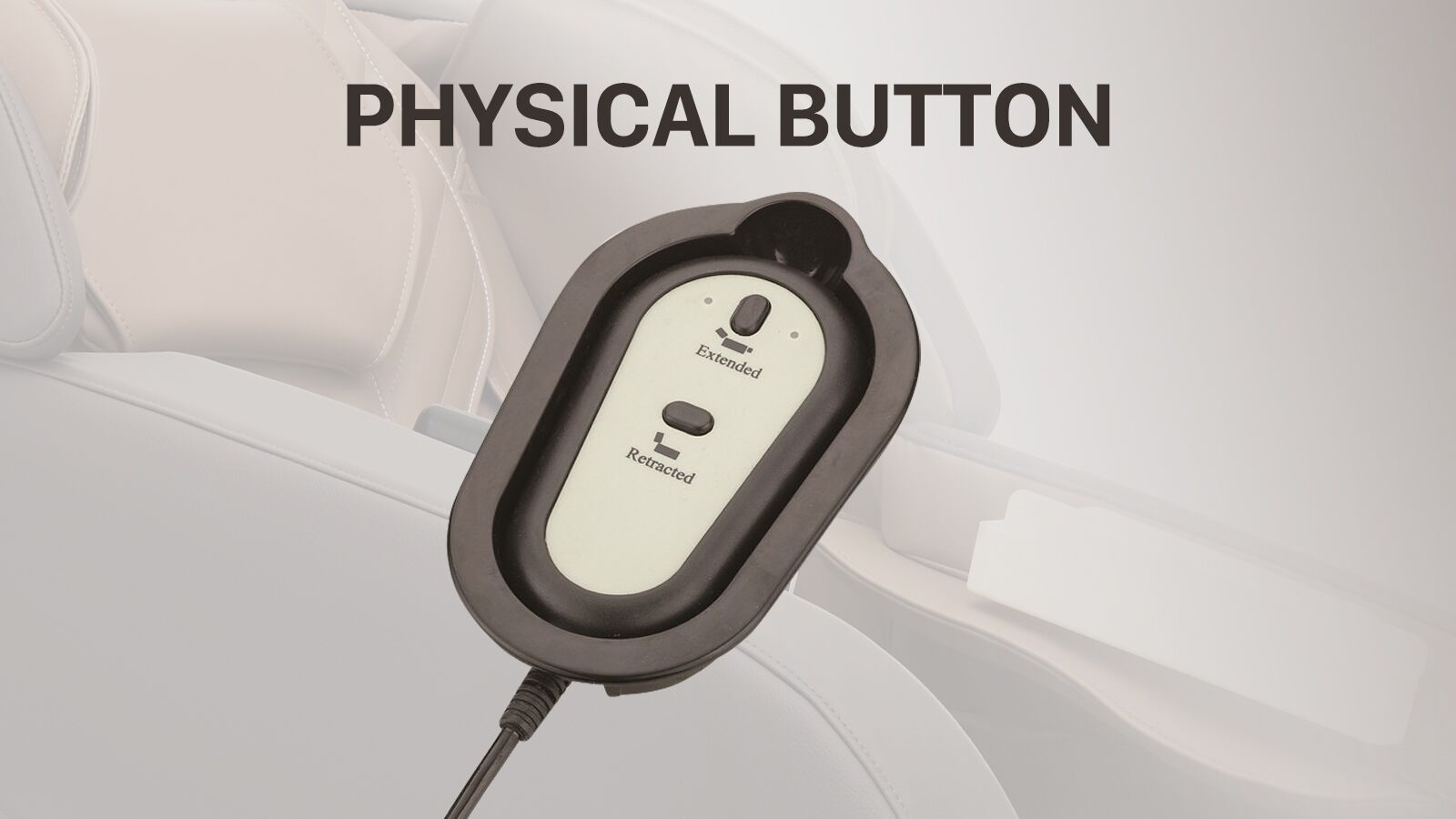 Push-button controllers are an old edition now. It's because, in this era, a lot of technologies have been arising and conquering others. Still, push-button controllers are an excellent option for those who are low on budget. They are also perfect for those who aim to get reliable remote-control technology with less funding.
Touchable Capacitive Button
Apart from the chair's first specification that it's a physical button, there's something more to it. It is not a physical button only but a capacitive button too.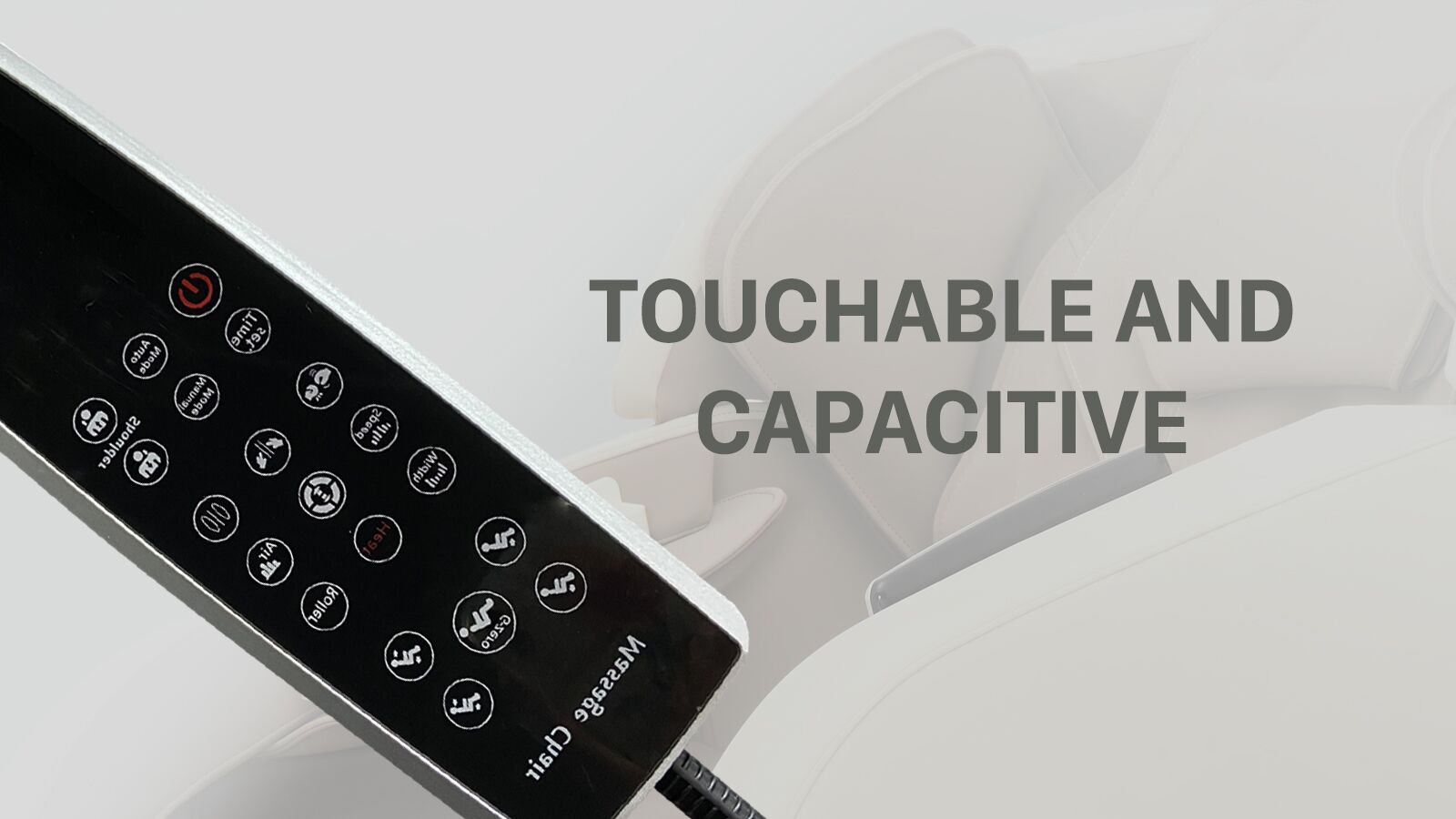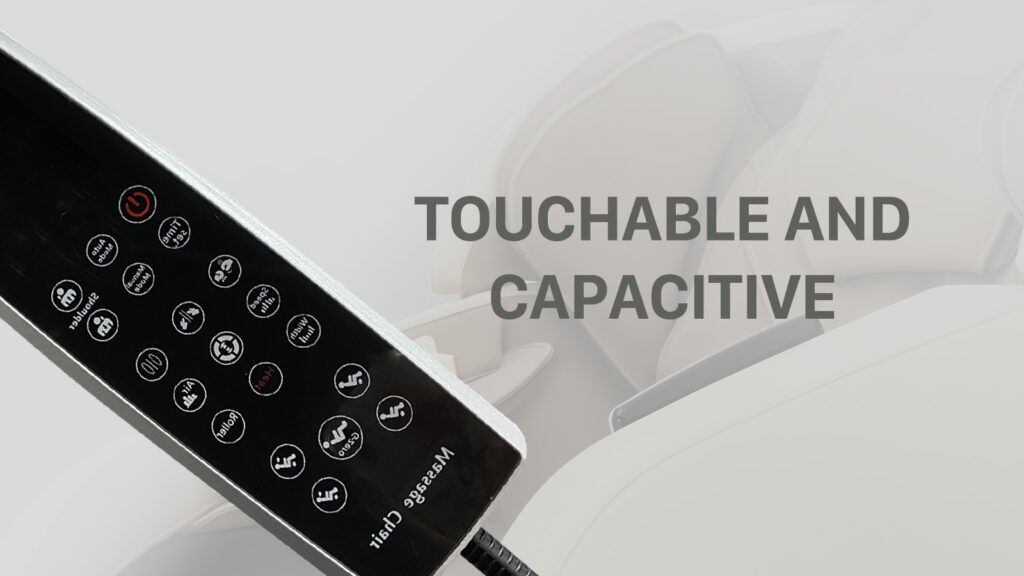 For those who don't know what is a push-button capacitive controller. It is a button-controlled electrical technology. You can press this push button and recline your chair in any position.
You must be thinking that:
How do capacitive push-button controllers work?
So, a capacitive controller is a kind of human touch electrical controller. It detects the human touch and stores it in the system.
These are easy-to-use and advanced controllers, perfect for everyone. It occupies less space, and you can place them anywhere. No technicality will get users stuck while using it.
You can do whatever you want with one simple touch.
Push button controllers are still good choices!
These remote controllers are very easy to operate but still, they are the cheapest ones. The latest technologies may be the reason for the downfall of push-button controllers.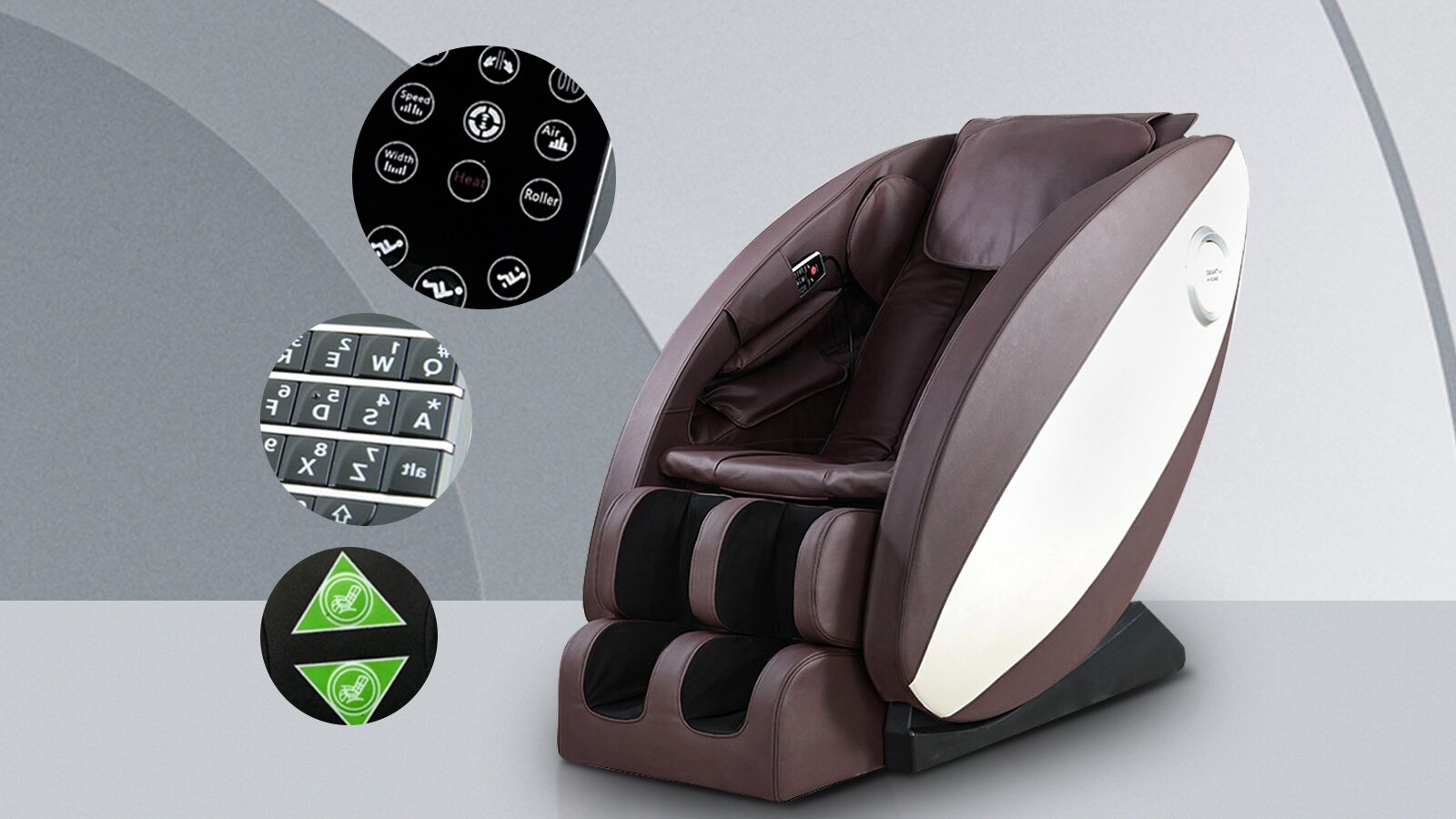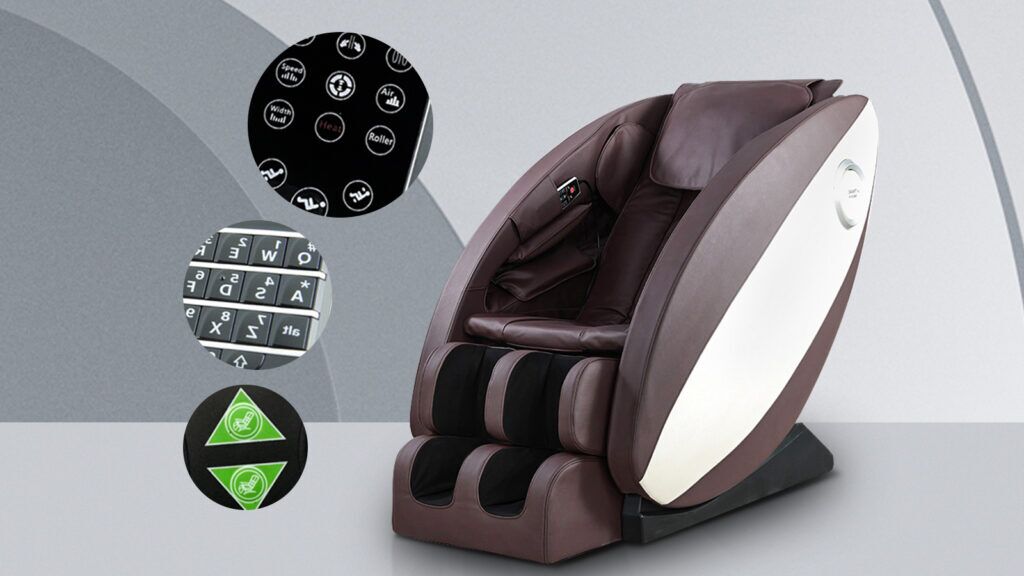 One main weakness of push-button controllers is that IoT controllers have replaced them. Making them less competitive with other controllers does not mean they are useless. They are still the best controllers that come in less budget.
2. Segment Screen Type (LCD-Fixed Display)
Today, people use Segment Screen (LCD Fixed Display) controllers. These are one of the most innovative controllers.
Now you must think, why are they even so special?
It's because these controllers have a separate LCD screen. The controller shows everything on the LCD screen that you're doing on the massage chair.
Unlike the TFT screens, the patterns on this remote controller are still fixed. They glow and un-glow to display your functions.
These segment controllers show fixed patterns or functions on the screen panel. You can display or hide them based on your choice. With this controller, users can also make adjustments based on their needs. They can see the functions on the LCD screen and change them anytime.
Specifications of Segmented Screen Massage Chairs:
Monochrome(Blue-Green-White)
This remote controller is fantastic as it has a monochrome display.
A monochrome Segment screen is an LCD that consists of a single color. But you'll find three variations of color shades on the screen of the remote controller.
This monochrome display makes this segment screen controller more attractive. It doesn't show the patterns in only gray color but in three different alluring colors, blue, green, and white.
The monochrome display of the controller lets you view clear patterns.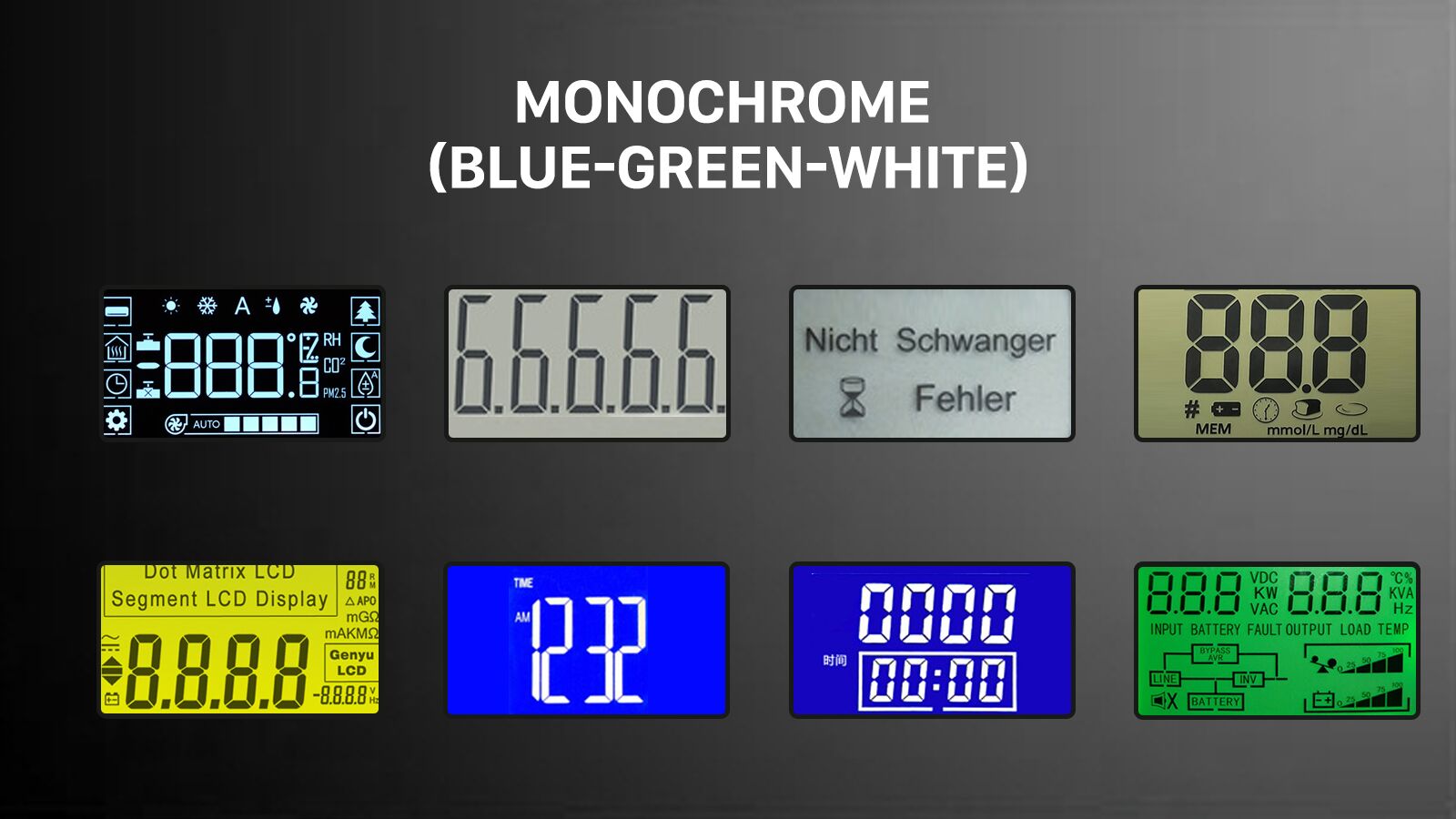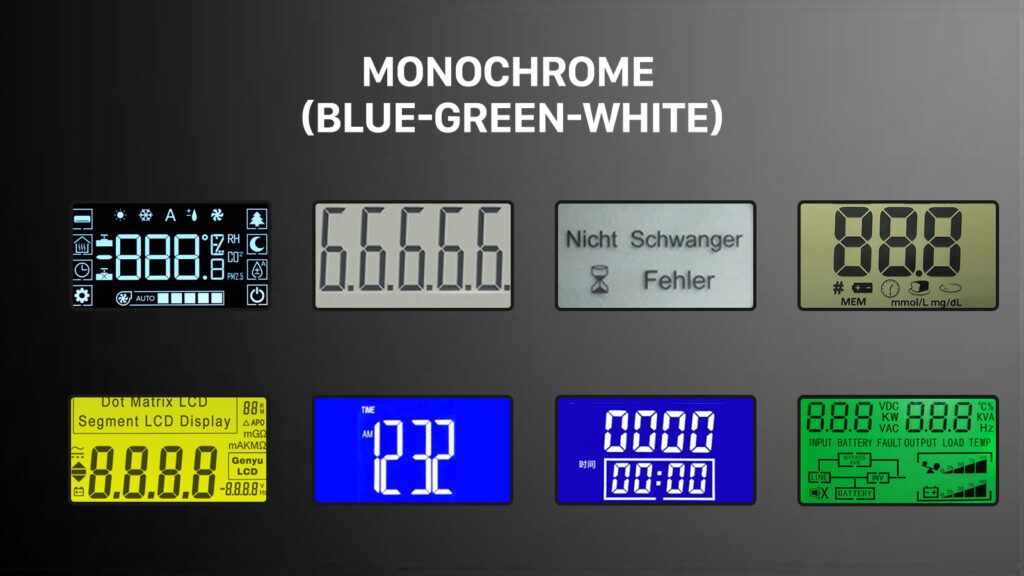 True Color(IPS Screen)
The segment screen LCDs of the controller are of In-plane Switching technology. Yesss!! You read that right! Isn't it quite impressive? The remote control technology is now becoming way more advanced than ever.
The IPS feature in segment controllers makes them more valuable. They are better than non-IPS Featured LCDs. It's because the IPS-featured LCDs show more accurate colors. The more precise and more authentic the colors of the LCD screen in the remote controller, the clearer you'll see.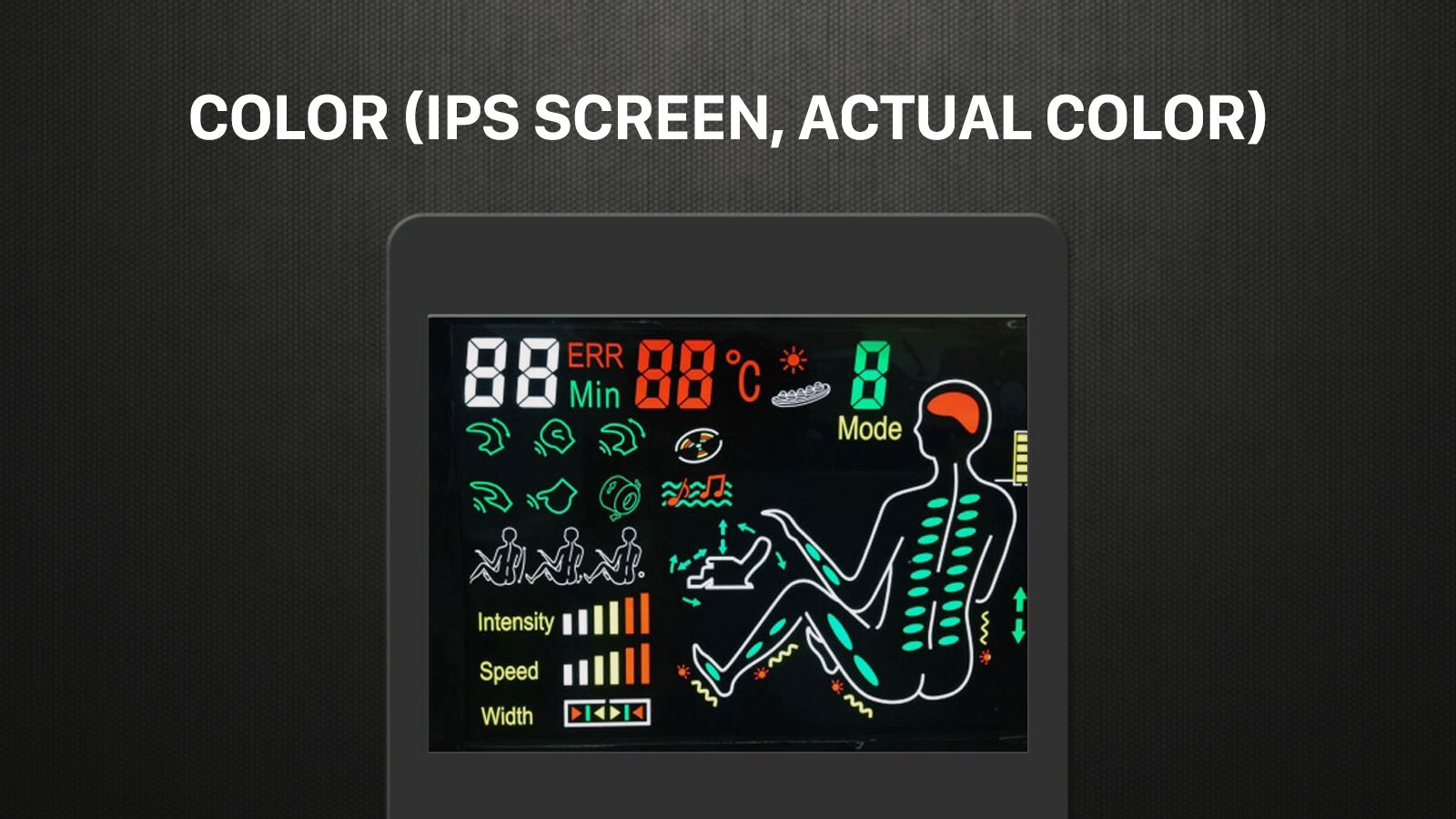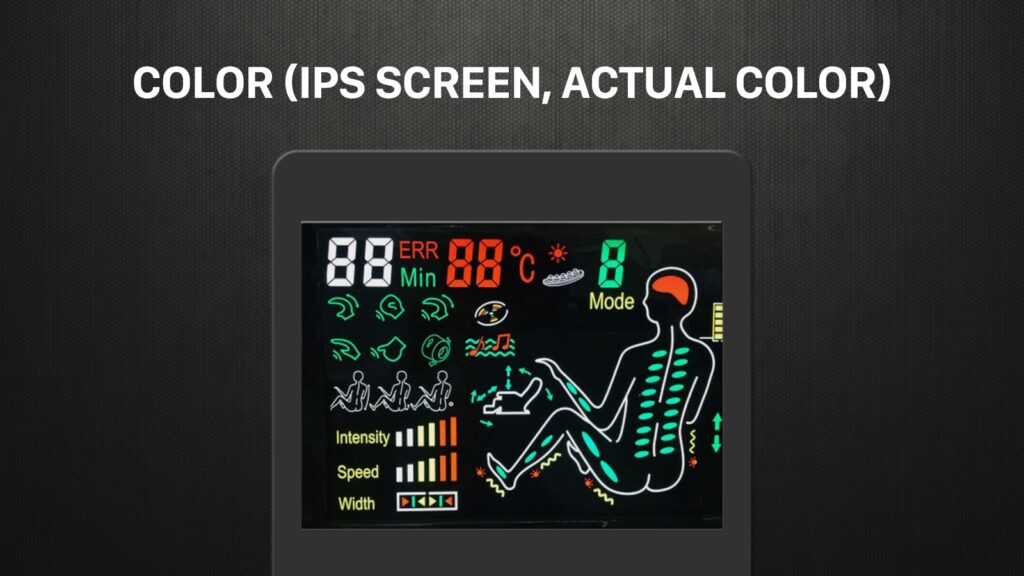 Even from narrow viewing angles, IPS screens show more authentic results. That's why segment screen controllers are peerless quality patterns producers.
Segment Screen Controllers are the most popular ones!
Yes, it's right! The segment LCD screen controllers are the most used today. These are not only valued because of their LCD screens. But because of the benefits that their attached LCD screen provides.
According to Science Direct, Liquid Crystal Displays are not only perfect for TVs, but they are best for several other appliances too. The screens are flat and consume low power, making them a perfect match for a remote controller.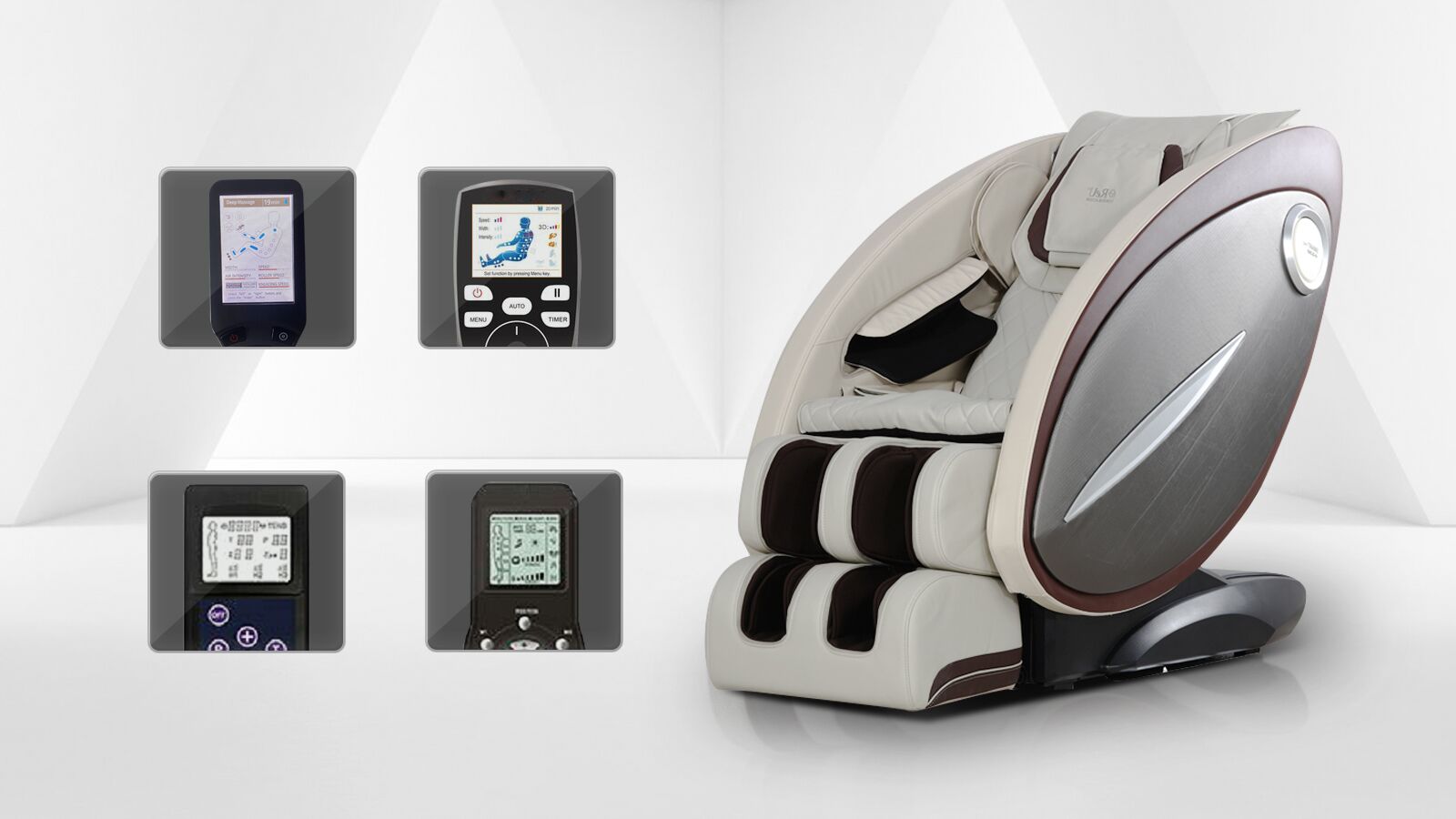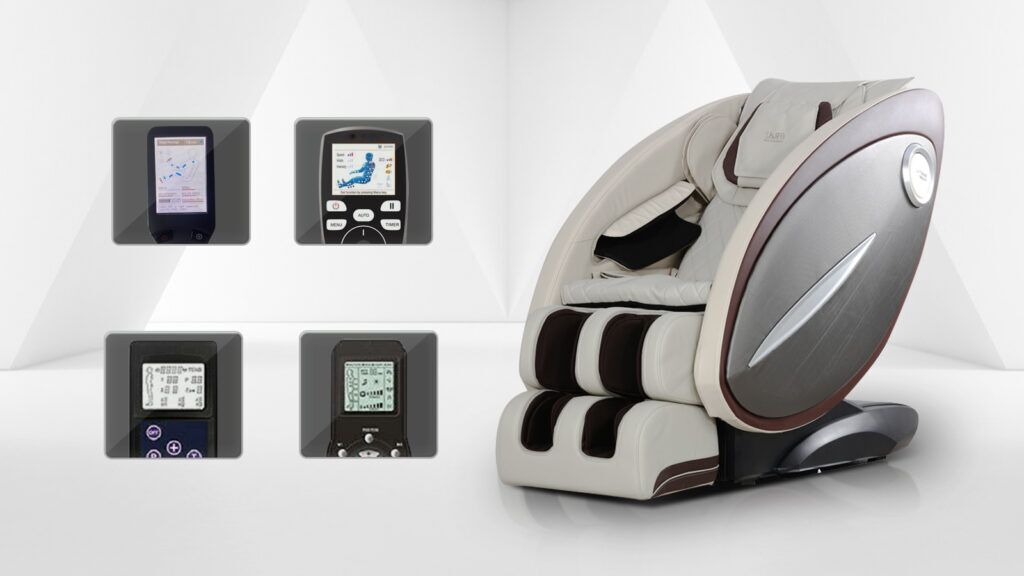 LCD Displays were only used as computer screens, but now they are also available in remote controllers.
With the LCD Screen controller, you can also set yourself to take a comfortable sleep.
Apart from self-satisfaction benefits, these controllers are also beneficial for the users. Because they are not too expensive as compared to the luxury controllers in the market.
Segment screen LCD controllers are intelligent, flat, and easy to use. You can also connect the LCD Controller with Bluetooth and play songs for a better time.
3. Dot-matrix screen type (TFT)
Dot Matrix Screen controllers are also among the trendiest remote controllers today. A large number of people use them. Their high-level produced patterns distinguish them from the Segment Screen controllers.
These controllers consist of a TFT dot matrix screen to show your functions. Thin Film transistors are also another kind of LCD screen.
The dot-matrix controllers are better than Segment LCD controllers. It's because a TFT display screen is brighter and even quicker than an LCD screen.
The dot matrix TFT displays produce a full-colored image instead of a gray image. These screens are typical yet creative and easy to use. They contain a liquid crystal layer between a substrate of glass and a substrate TFT, another glass substrate, and a transport electrode. Between these electrodes, there's a color filter (RGB). It allows the screen to produce clear and appropriate patterns.
With the simple dot-matrix screen controller, you can make adjustments to your position. It's up to you. You can set your chair's position the way you want it to be.
According to Wikipedia, TFT display screens work fast and produce better patterns with the correct color depth. They make improved patterns to help you understand their functions in a better way.
Specifications of Dot Matrix Screen Controllers:
COM Screen
Now the controller's screen is not a simple flat screen. It is like a TV or computer screen.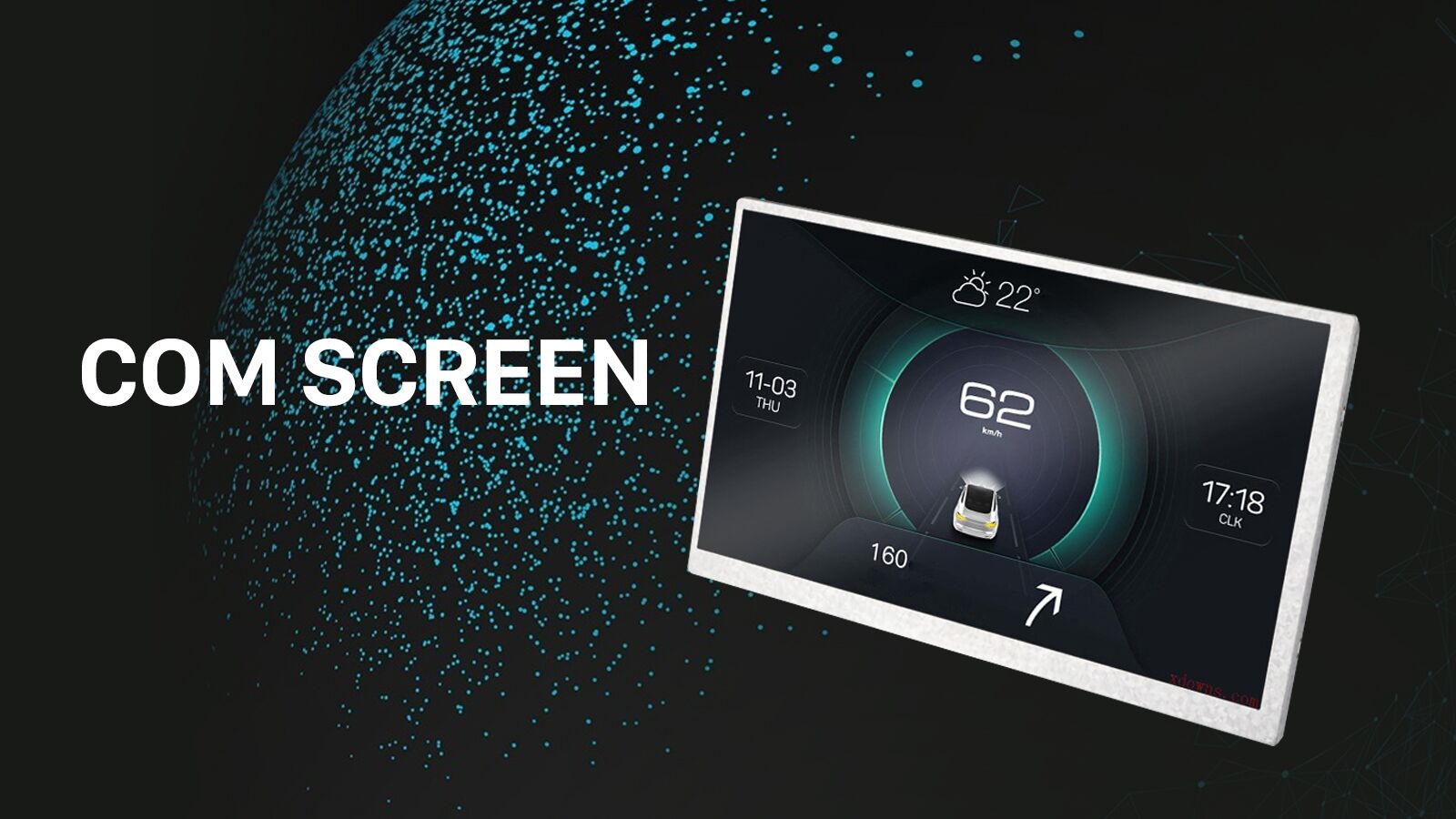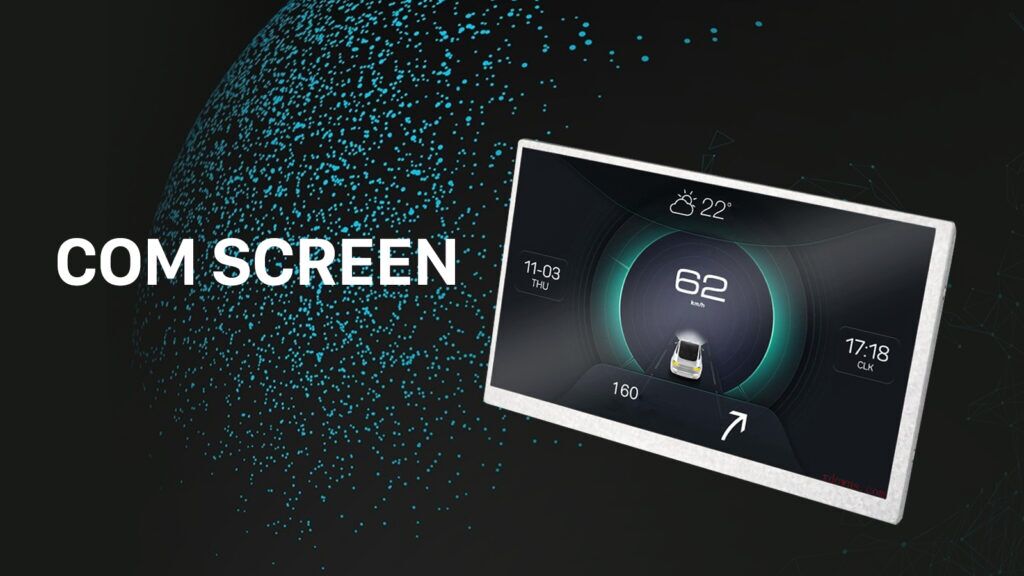 The controller displays your functions in the form of patterns on its flat screen. This screen is like a computer screen. Its screen is more like the home appliance screens, such as TV, computer, and other screen displays.
Android Screen
The Dot-Matrix Display appears like an android screen. Yess!! It's true. The controller is more like a mobile phone. Thus, you can understand its functions faster and operate them in a better way. Everyone uses android today, so using the dot matrix screen will also not be difficult for you.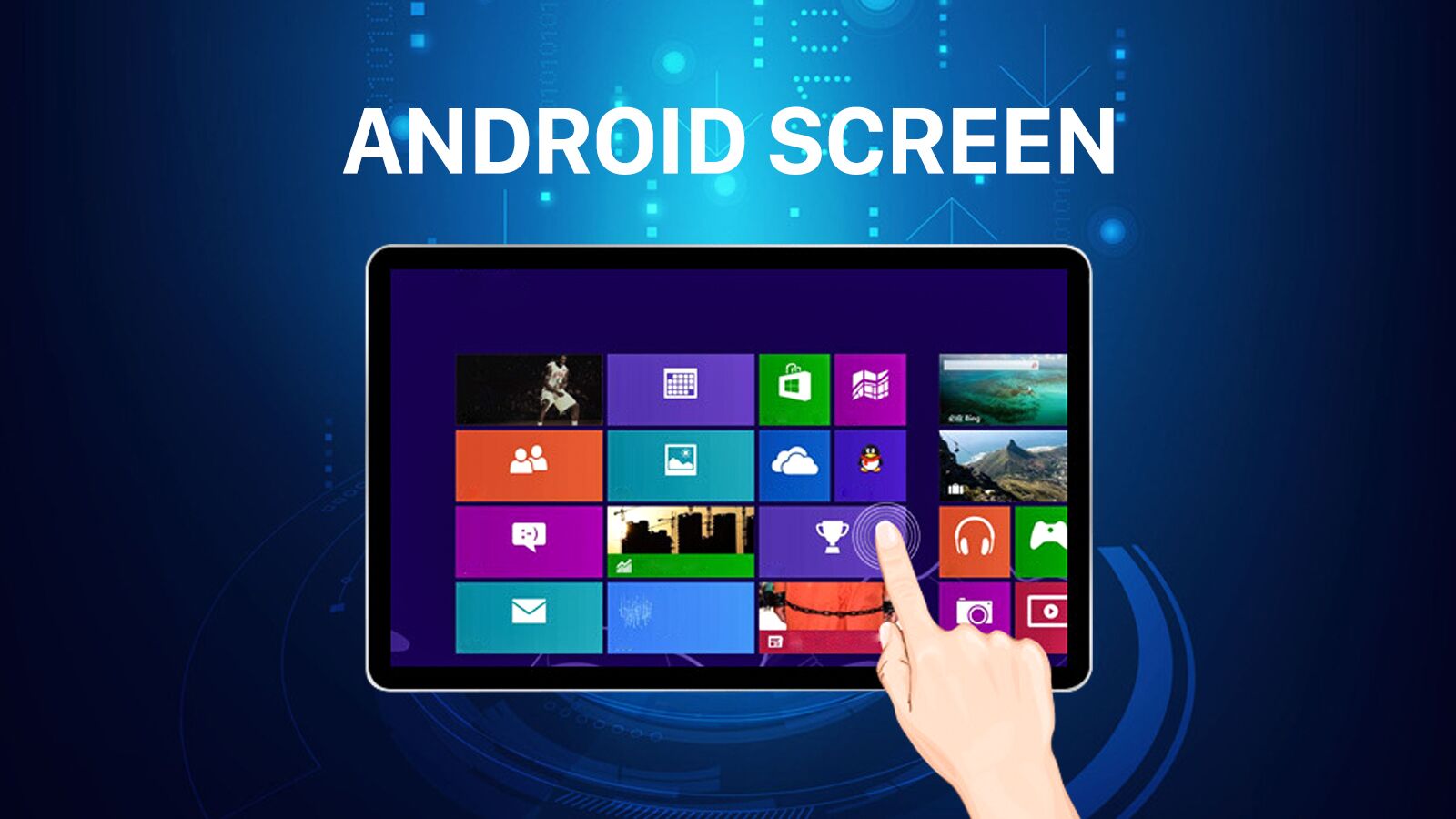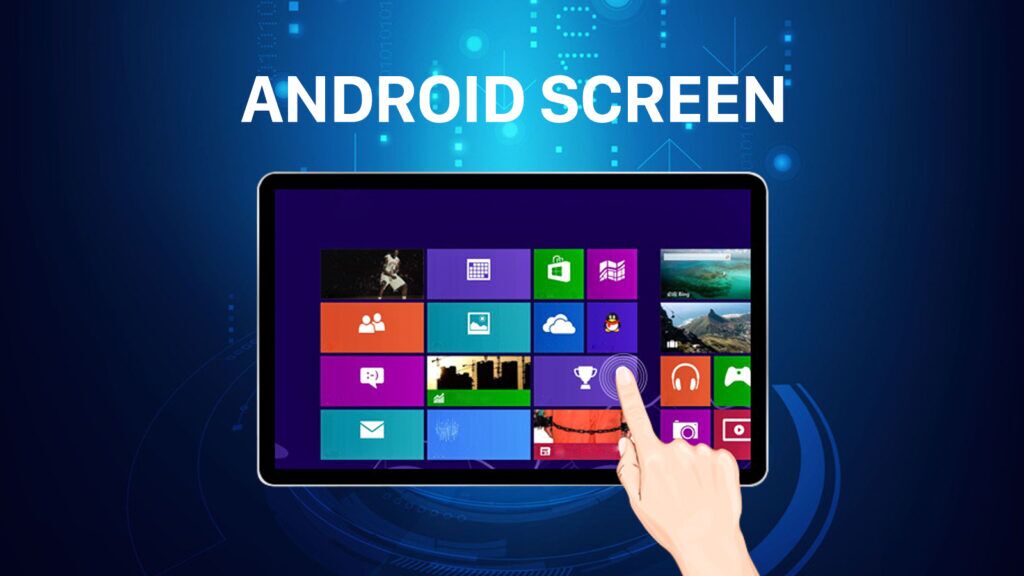 According to Research Gate's recent study, 60% of teenagers and 37% of adults use android phones. It shows why dot matrix display remote controls have led the rest. It's only because their screens are like android phones. And for people, it's easier and more convenient to use.
This controller is everyone's favorite because they produce accurate patterns and true colors.
Dot-Matrix Screen Controllers are charming, unique, and dynamic!
Dot-matrix screen controllers are not only the most used ones. But also, the most liked controllers. There's a long list of reasons that make a controller with a dot matrix screen superior. I've discussed some of them below.
These controllers are one-touch processors. All you do is press the button, and the screen will show you what's going to happen to your massage chair. With the intelligent functions of this controller, you can also operate the chair.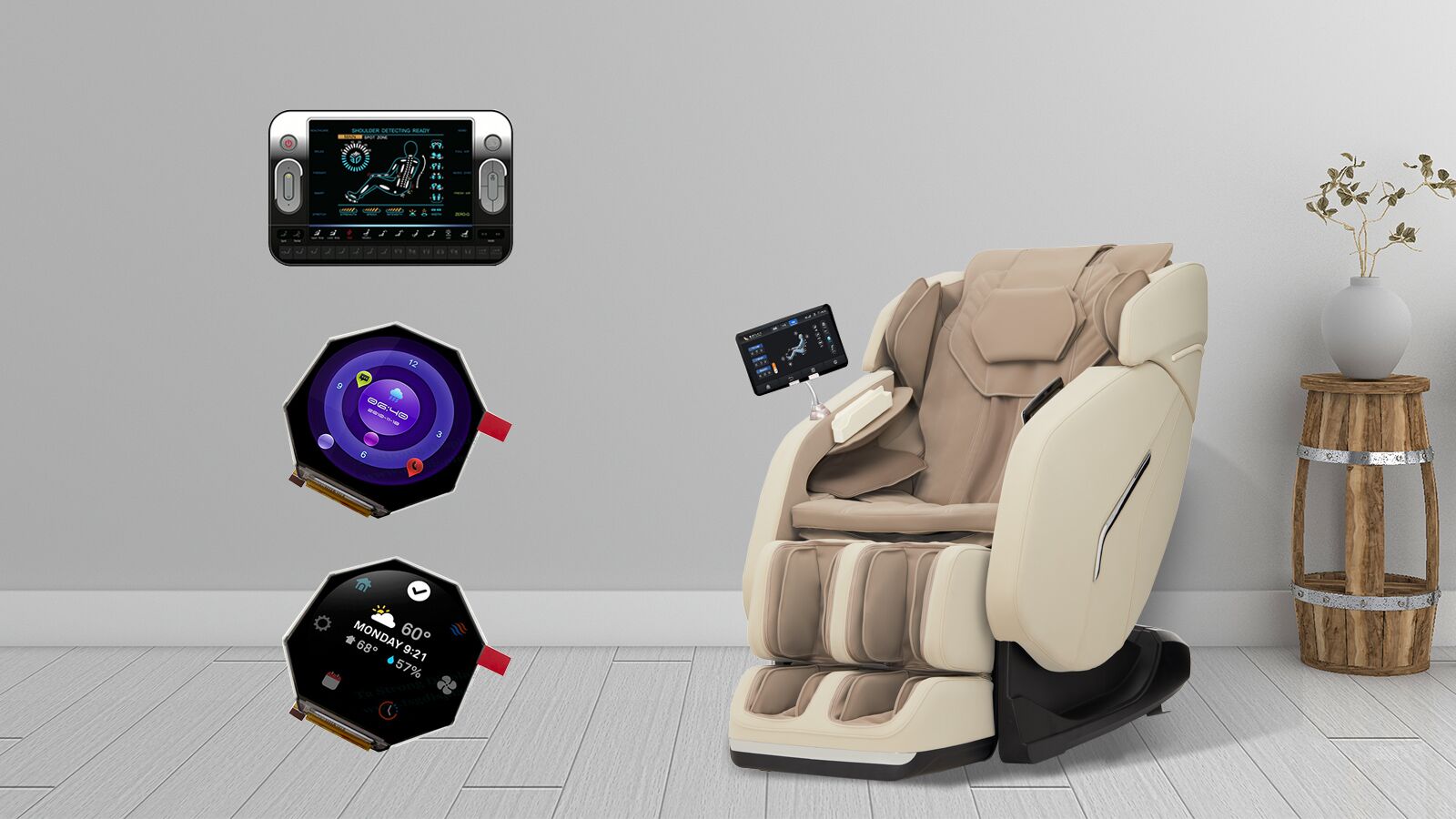 If I talk about the benefits of this dot matrix screen in a controller, then here are some of them:
You can see all the changes that you make in a chair on the screen.
With this remote controller, you can play music and change your reclining position.
Raising yourself and putting yourself to sleep also done with this controller.
The dot-matrix screen controllers are a little bit expensive as compared to others. But it would be best if you remembered premium benefits come at premium rates. So, if you're curious to get something perky, don't hesitate to contact your hands on this type.
The Future Trends of Remote-Controllers
4. Gesture Controllers
A gesture controller is rarely found in massage chairs currently because it is a new and emerging feature. It will soon spread its wings over all massage chair selling brands.
A gesture control device has an infrared receiver and an infrared emitter. It also has a gesture recognition processor and controller. The startling thing about this controller is that all its components are joined.
When working with a massage chair, this device provides gestures to the user. The gesture controller can judge and identify the touch and motion of the user. It then controls the whole massage chair according to the gestures judged. Gesture recognition processor senses the fingerprints as well.
The gesture controller works with the dot matrix screen-type chairs. The camera and the motion sensor in the massage chair trace the finger operations. The gesture controller straightforwardly does this without being problematic for the user.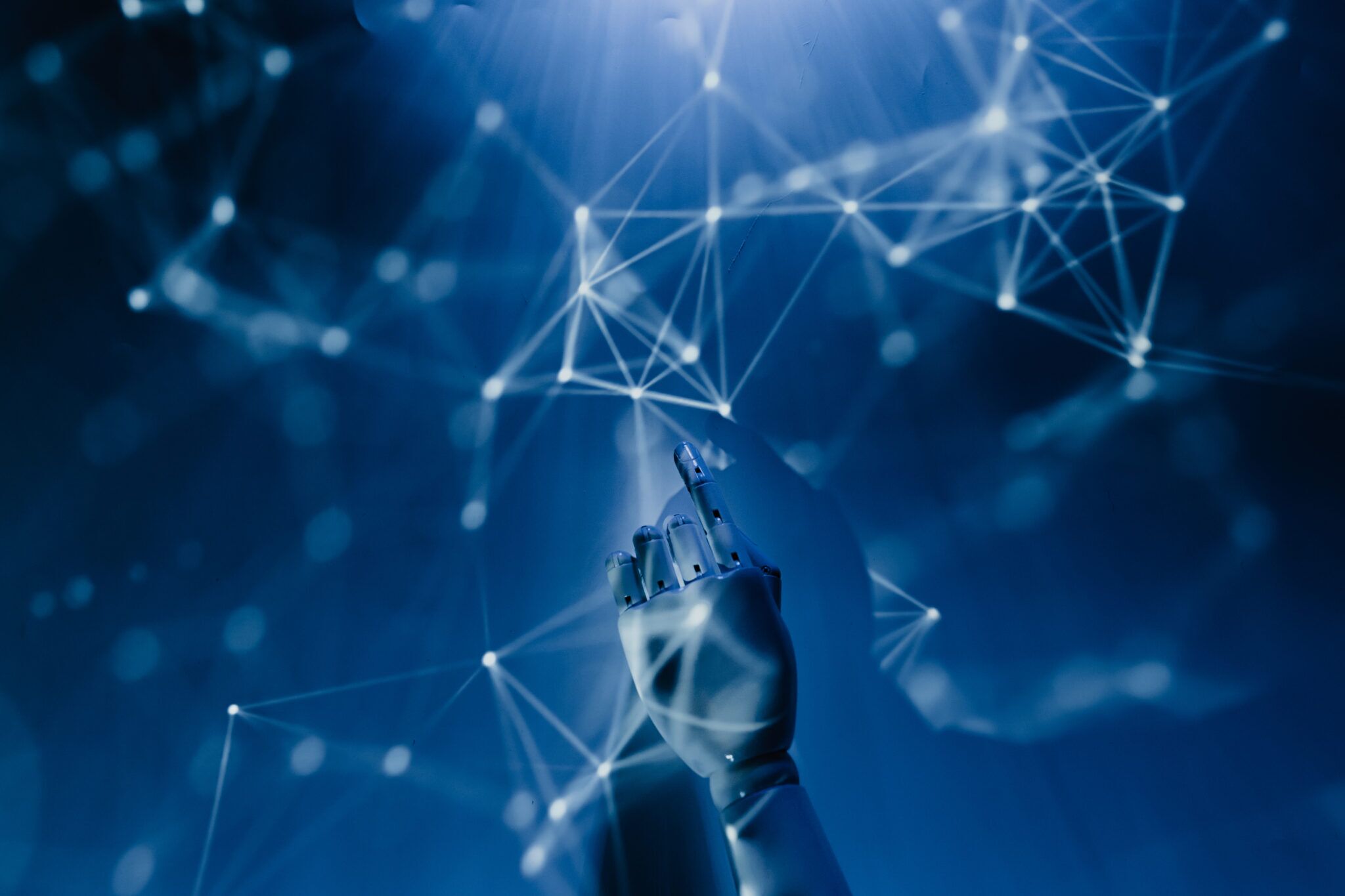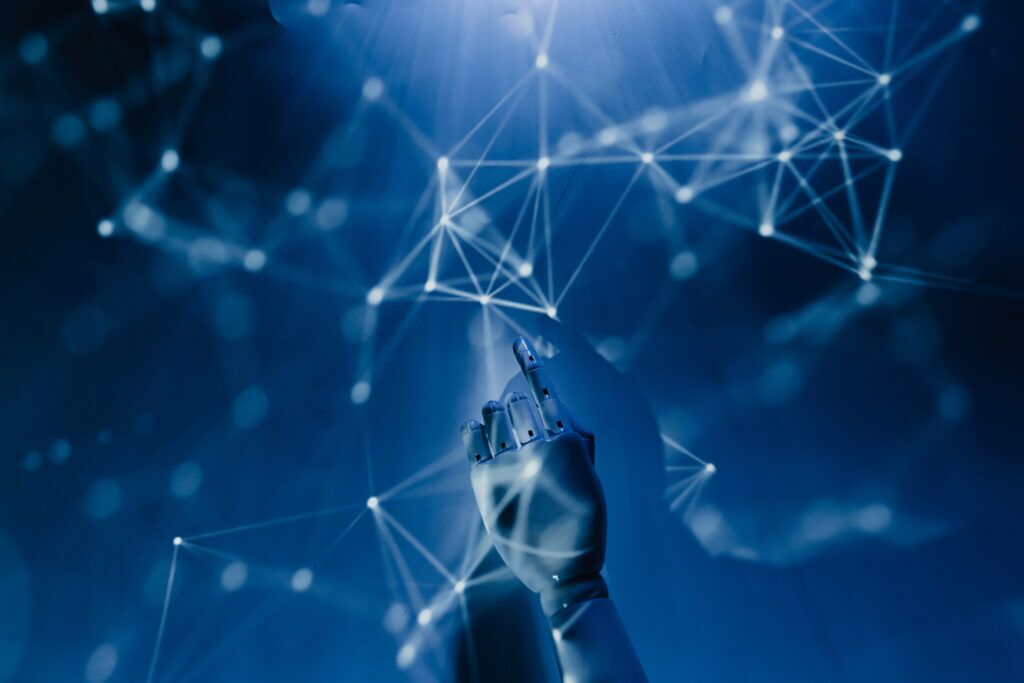 Gesture Control Feature in Massage chairs is going to be a new attraction!
The gesture control feature will be one of the most leading upcoming trends in the future.
The gesture controller does not come in most of the chairs produced by many brands in the world. It's because it's not yet a renowned technology.
Only one upper-most manufacturer of massage chairs uses this technology. Family Inada is using this technology currently in their chairs. But companies will likely use them in their upcoming chairs in the future.
Gesture control is a beneficial upcoming trend of massage chairs. It may be a bit more expensive, but its benefits will be for sure impressive.
5. IoT Controllers
IoT is an abbreviation of the Internet of things.
By reading its name, you might be thinking that it's something related to the Internet!! And yes, for sure it is. It is an upcoming tech trend that will be in advanced massage chairs.
It is the first technology that will provide you with network control opportunities.
Yes, it may intrigue you. But it's true! It is one of the best upcoming trends in massage chairs. With an IoT controller, you will use mobiles, iPhones, and tablets for network control.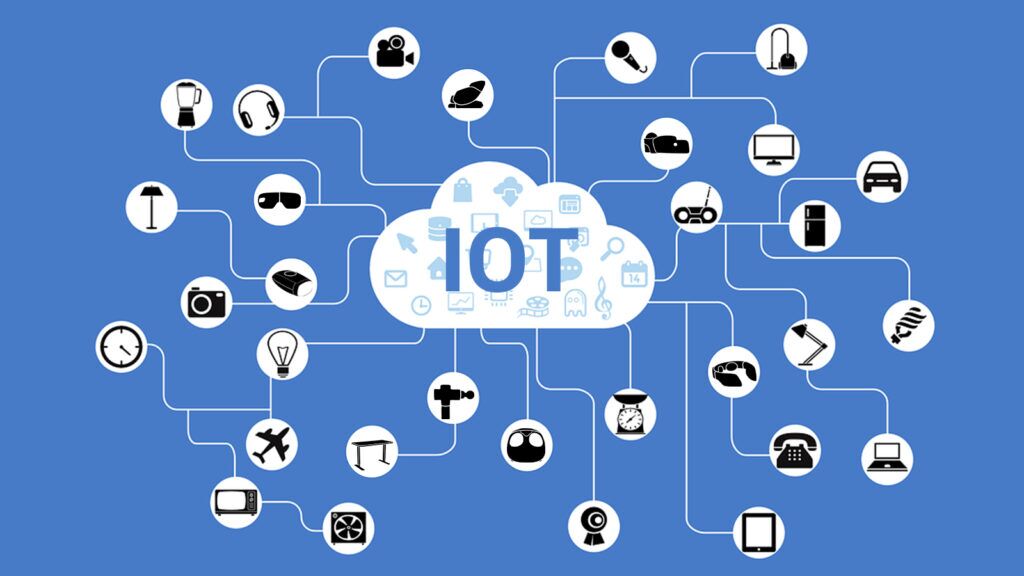 IoT Controllers will be the ever-fanciable controllers developed!
The IoT controllers will let you connect over the Internet. You can also network with different devices to share data and information. With this invention, you can network with one another and do anything on your mobiles and other gadgets to calm yourself.
There are more chances of this technology to take rapid growth once it enters the leading market. These controllers will appear in the upcoming years. They will win your hearts with their material, technology, and benefits.
A Little We Want To Say
I've shared every bit of information about the recent remote-control technologies. All these are about massage chair controls and their upcoming trends.
The main goal is to help you identify the right fit for you. While buying a remote controller, it's essential to find out everything about the product. Make sure that the controller's design and manufacturing are proper
You must choose a controller that provides you with top benefits, care, and comfort. But, don't forget that buying things within your budget is also your responsibility. Always try to purchase controllers that are good enough to provide you proper self-care. Also, ensure that they are not extra expensive.
If you're keen to generate sales, then make sure to deliver quality up to your client's needs. Please provide them with the latest technology controllers. Users love to buy the most innovative things. It's because the latest technology not only gives them ease. But also adds a pinch of style to their lifestyle.
I've mentioned all the main remote controllers and their upcoming trends for you. I've also discussed the future technologies of massage chairs. Now, it's you who's going to please your customers.
Give what your clients need as they expect more from brands and win their hearts.