The business of sharing massage chairs today is getting bigger and bigger. And with the continuous updating of technology. The payment method for vending massage chairs has also improved. So, for manufacturers operating vending massage chair businesses. Also, with the traditional coin-operated way. What other options are available to collect money?
On massage chairs, you can also pay with coins and paper money. There are various inserted card types, with the popularity of mobile payment. This is with the QR Code swipe payment and NFC sensorless payment method.
You will learn more about the payment method of vending massage chairs. It will help you to take on more customers.
Let us find out the traditional payment and the new payment methods available. Know their advantages, disadvantages, and the preferred method of payment.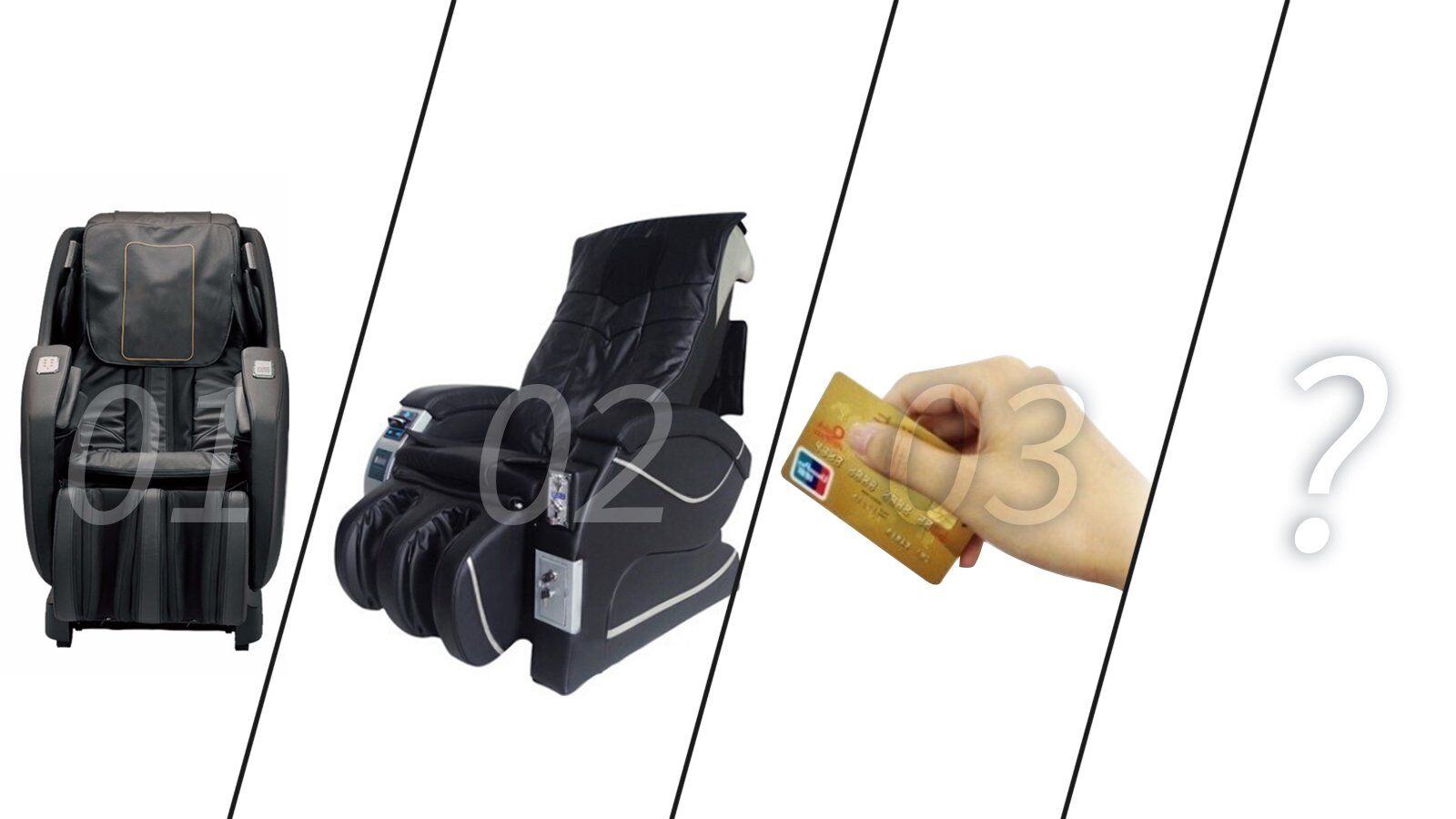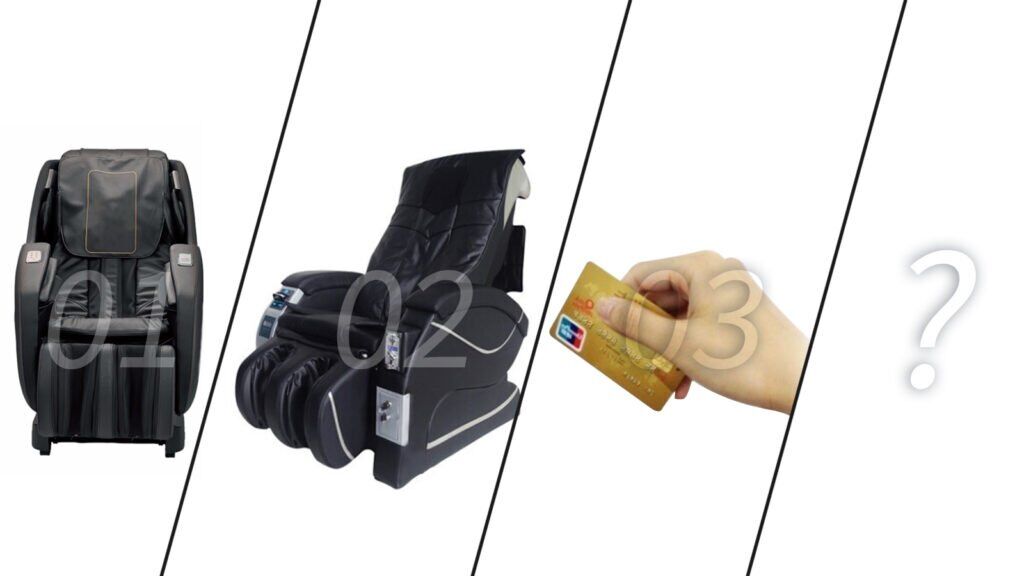 What are the traditional payment methods available for vending massage chairs?
Today, vending massage chairs are available only for commercial applications. With the option of accepting coins, dollars, or credit cards.
In vending massage chairs, timed massages are available. In return for coin, bill, or credit card payments. They are available for public use. It is accessible in busy areas. Such as malls, airports, sporting arenas, athletic clubs, and more. There is no currency-accepting system on traditional massage chairs. That will allow all customers to pay for one session. Most people use them at home.
In the case of traditional massage chairs used in businesses, an attendant must collect payment. Generally, they needed the business owner's involvement. That is where vending massage chairs break the mold – they allow you to earn a passive income.
Why are massage chair vending machines helpful?
With every massage chair vending machine, you can pay. Depending on the model, it accepts coins, dollar bills, and credit cards. Customers can select the type of massage chair they prefer. Such as shiatsu or Swedish, through the control panel. And motions like kneading, tapping, clapping, and rolling. Vending massage chairs are available to engage much of the body. The massage chairs come with head, arm, back, and calf specialized target areas. Each is available to promote consistent pressure, increase blood flow, and decrease fatigue. And the vending massage chair is not only built for the customer's convenience. The machines come with a bill counter. It can display the amount of cash contained in the unit without it needing to be opened.
Coin-operated type (coins or banknotes)
Vending machines that accept paper money do things that most human beings cannot do. They recognize bills based on many observations of different features.
For example, many vending machines accept bills. First, identify bills based on optical scanning. You can do this with tiny photocells or digital cameras. Uses images of the inserted bill to "look" for tell-tale patterns. It helps to recognize each particular note.
Of course, it is possible to print a picture of a bill that looks like an actual bill. Luckily for vending machine makers, the original currency has safety features. Then they can use it to verify that the note is genuine.
Card swipe type (credit card)
Cashless payments are digital methods for exchanging financial transactions between two parties. Using cashless payments provides an alternative to using traditional paper or coin currency. Cashless payments use a payment gateway to transfer funds. These include debit cards, credit cards, or ACH. Using a mobile phone, website, kiosks, or other digital devices.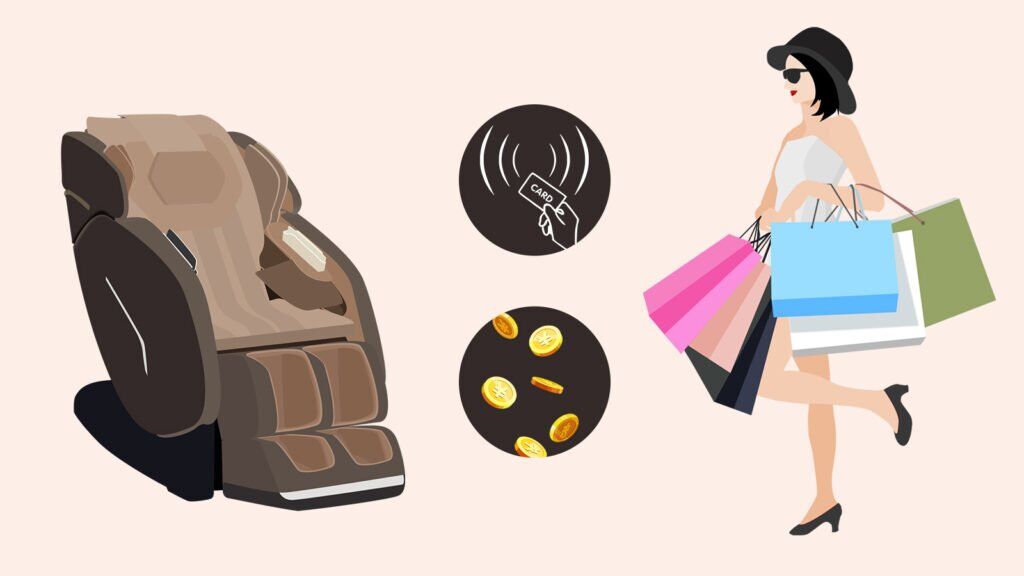 What are the advantages and disadvantages of traditional payment methods?
Coin-operated type requires users to carry cash with them
Most of the vending machines available only accept cash. It can cause hassle for tourists and people who want to buy products but do not have proper change.
Operators need to go to each massage chair placement point to collect the money.
As a result of the unavailability of other payment methods. This requires the operators to always go to each massage chair to receive payment. Due to the influx of customers, it would become too time-consuming over time.
Operators need to bear the risk of receiving counterfeit money.
The traditional method of receiving payment cannot detect counterfeit money. The machine does not have the basic tools to detect counterfeit money, such as ultraviolet light. As a result, operators stand a high chance of receiving counterfeit money.
Card types need to bear the cost of the bank settlement period.
With this payment method, the cardholder bears the bank charges equivalent to the type of card. The bank charges the cardholder for settlements for the service offered.
What are the new payment methods available for vending massage chairs?
QR Code scan payment
QR Code payment is a contactless payment method performed by scanning a QR code from a mobile app. That is an alternative to doing electronic funds transfer at the point of sale. Using a payment terminal. That avoids a lot of the infrastructure associated with electronic payments.
Including payment cards, payment networks, payment terminals, and merchant accounts.
NFC sensorless payment
Near-field communication (NFC) is a technology that allows card readers. And NFC-enabled devices to communicate over a short distance.
Payments can use Android devices, iPhones, laptops, and tablets. And smartwatches, as well as NFC-enabled credit cards. Also is convenient for businesses and presents little more risk.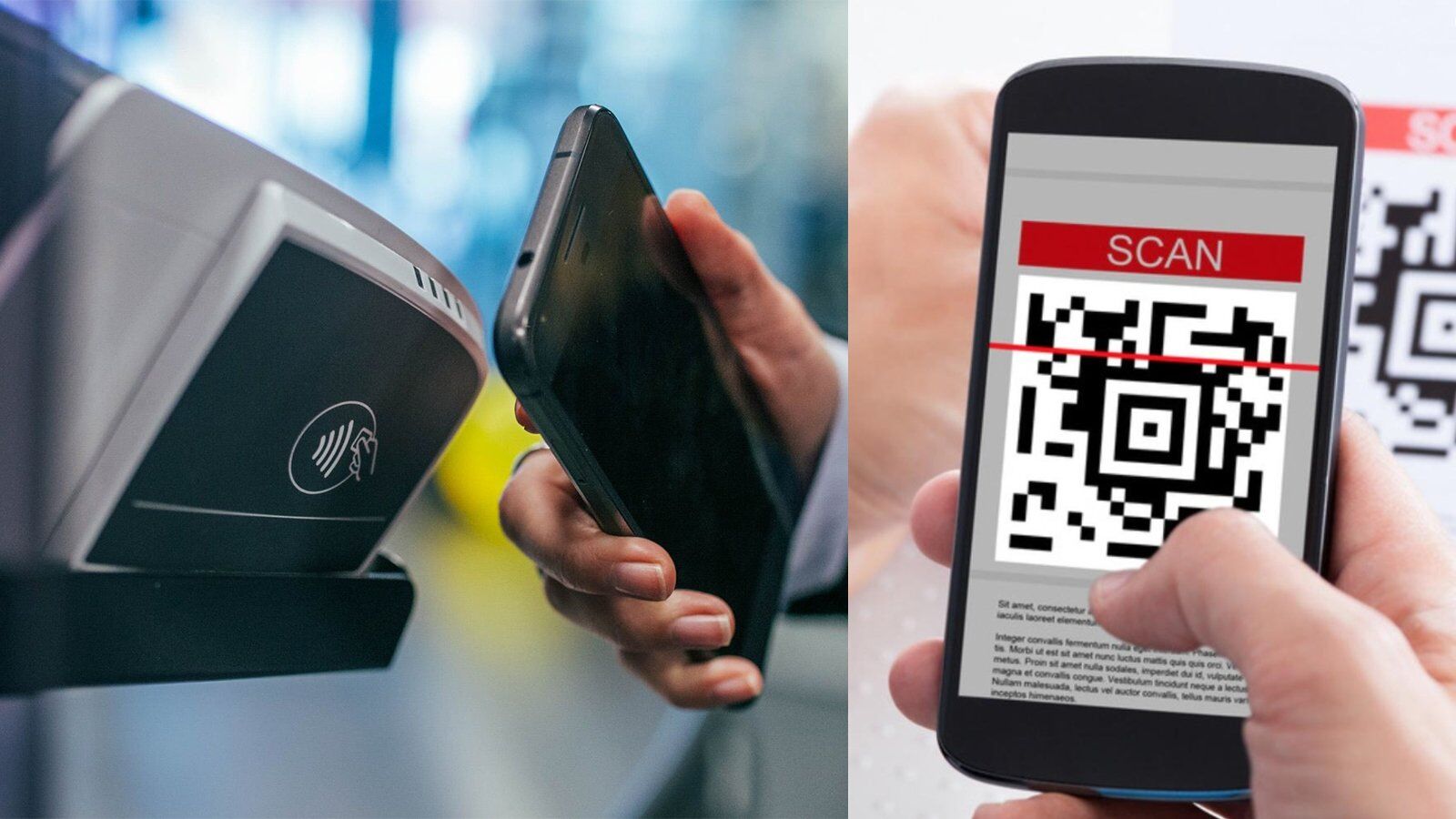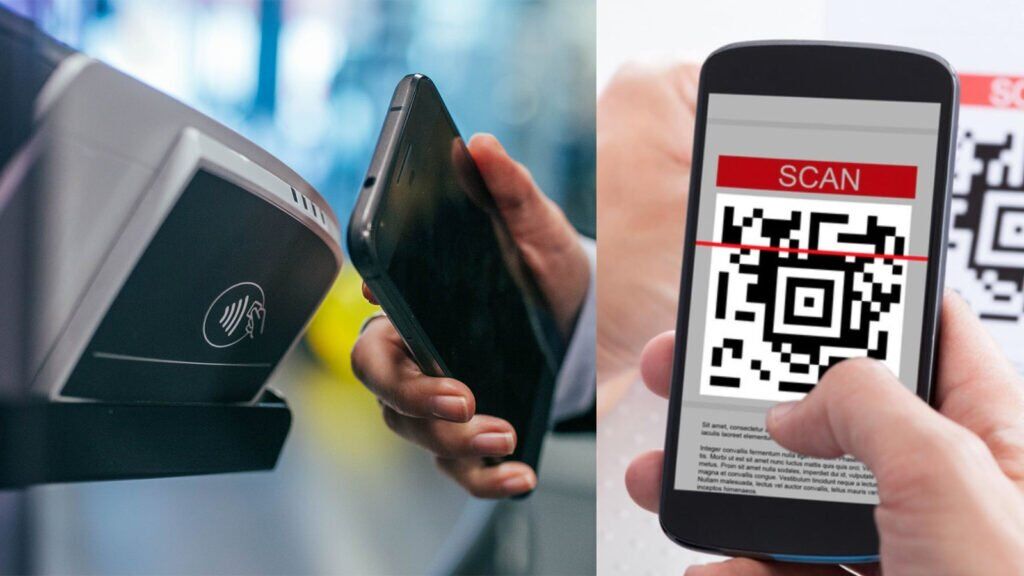 What are the advantages and disadvantages of new payment methods?
There is a need for professional technical team support. Giving access to relevant payment systems.
If you want your massage chair to last years or months, you will need professional technical team support. They will help run regular checks and servicing of the machine. Also, they will help with the activation of the vending machine to receive and record payments.
Massage chairs need to be a network for settlement and higher operating costs.
The operator should be ready to accept the high cost of operating the vending massage chair. That is because of the modern method of collecting payment. It requires technical experts to run frequent checks and servicing.
As a result of the vending massage chairs' ability to detect counterfeit bills. No need to worry about counterfeit currency or the billing period.
Some vending machines use ultraviolet scanners to verify a bill's authenticity. Original currency bills have magnetic ink. Many vending machines also use a magnetic reader to detect the magnetic signature of a bill to ensure it's real and determine its denomination.
Implications for operators
Changes in local consumers' payment habits need more frequent updates.
There is a need for a professional operation team to maintain the daily use. With the settlement of massage chairs. Also, to check that payments from customers are approved. And to avoid acceptance of failed transactions.
The payment method requires frequent servicing of the machine for proper functionality.
It requires regular training when there is a technological upgrade of the machine. The operator will still be able to handle the vending massage chair.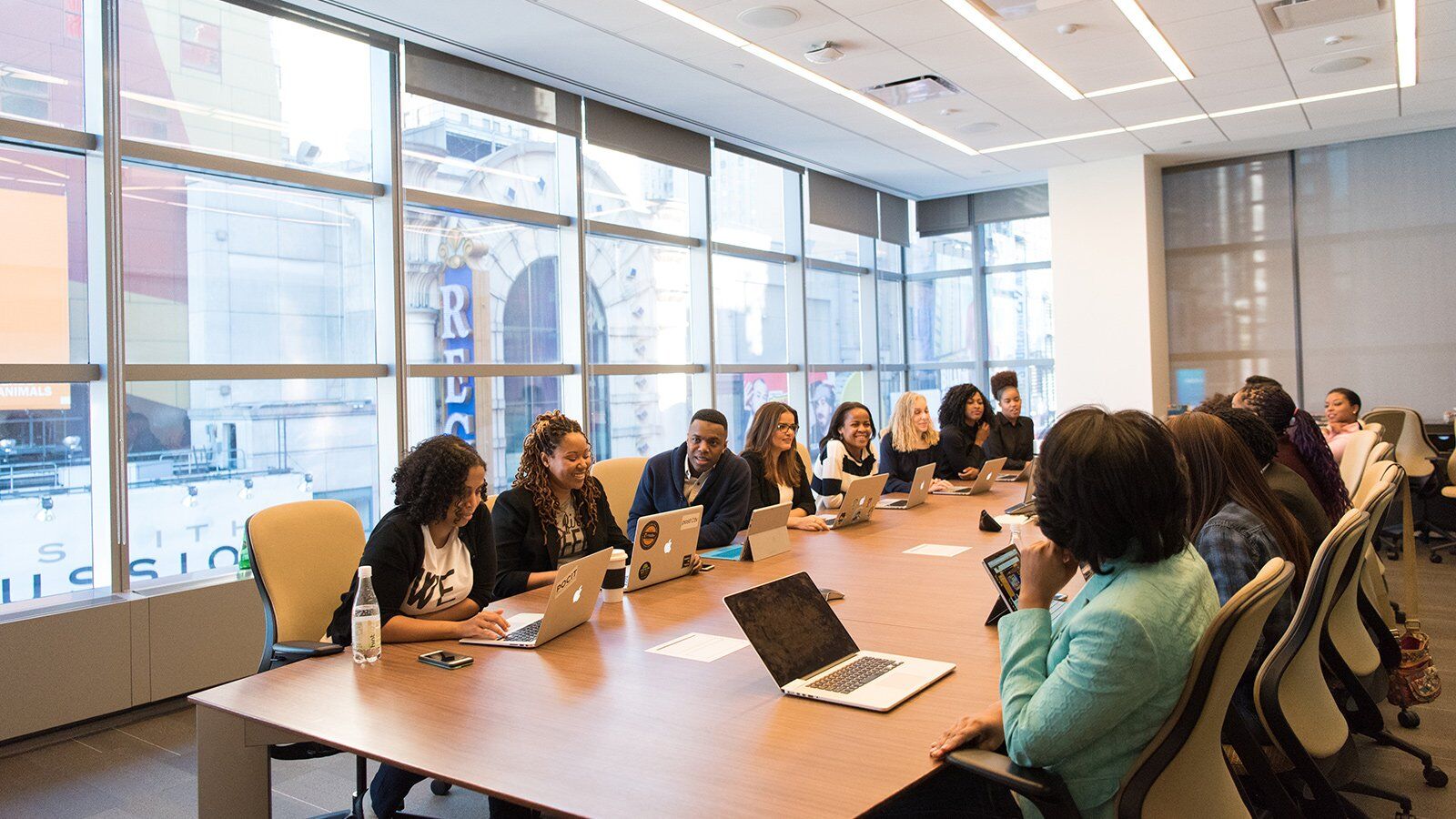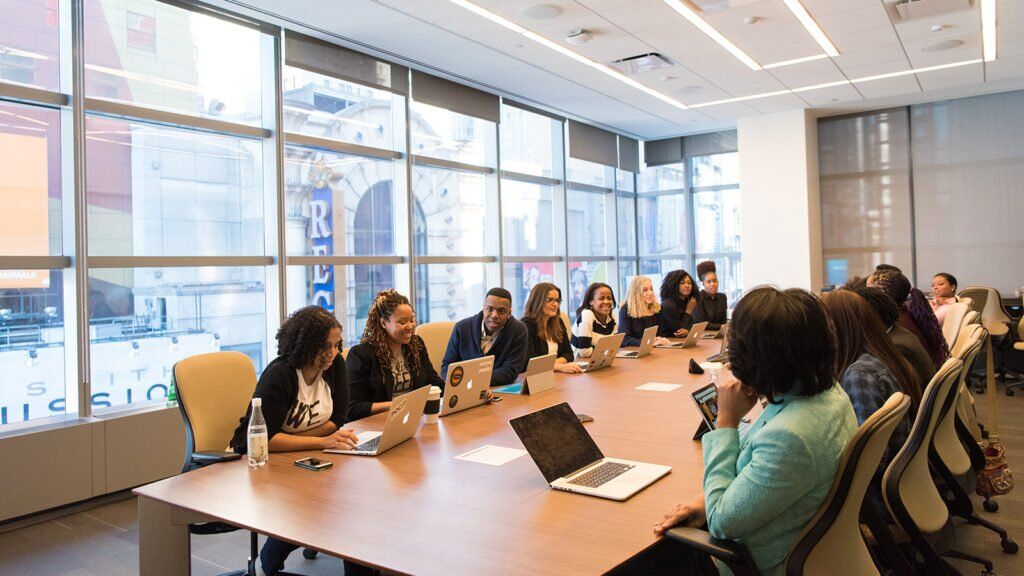 Summary
We looked at the coin-operated and card-swipe method of accepting payment. There are advantages and disadvantages to both approaches. You will notice the QR Code and NFC sensorless payment method is more convenient. For both operators and customers. The new payment method available for vending massage chairs creates better operational control. In contrast, coin-operated businesses do not offer this flexibility.