Now on the market, sales of massage chairs can provide more and more massage techniques. It may include an initial simple kneading function to the sophisticated simulation of massage techniques. These are dependent on the rapid development of technology. So how to promote sales in the face of the evolving massage function?
Massage chairs with innovative functions can solve more and more customer needs. In this way, sales will continue to rise.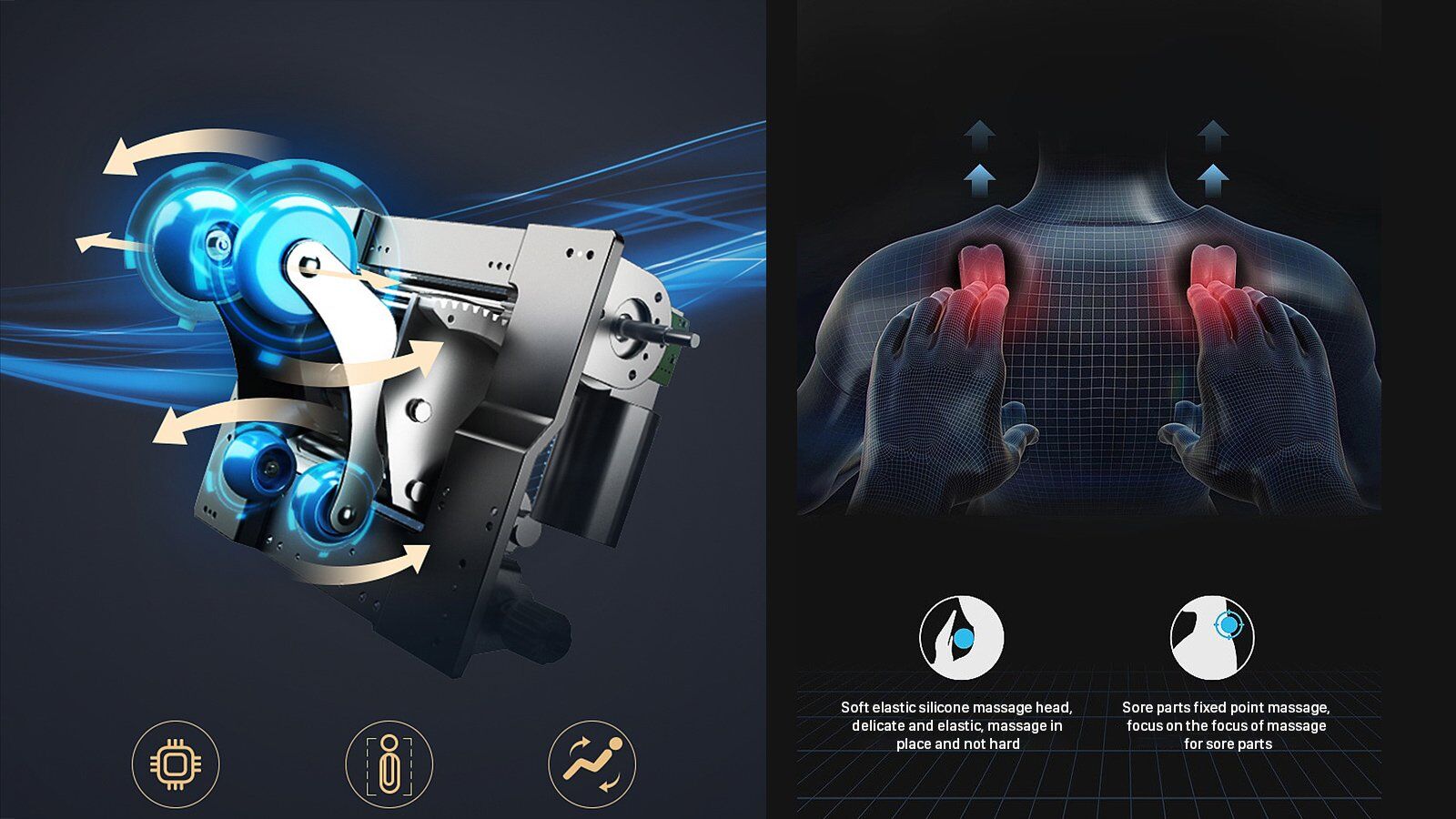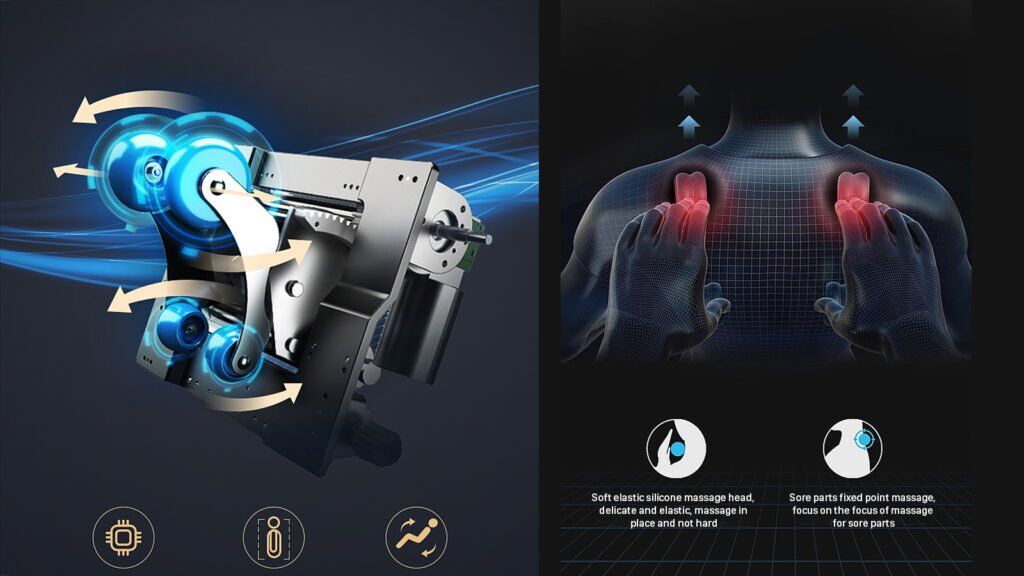 What significant upgrades have been experienced in the function of massage chairs?
The earliest massage chair can only provide the function of back massage.
Massage chairs have been known to be a luxury item. They have become one of the most sought-after items due to their therapeutic benefits. Old massage chairs can only provide the function of back massage. Whereas now massage chairs have become very advanced. They can give full-body massages, auto scan settings, and other extra features.
Massage chair to increase the massage of the feet, arms, and other non-back areas.
The massage chair market is increasing, and the competition is getting stiff. Several new models are coming up from different brands, all of which have unique features. Many claim to be the best, but not all can deliver what they promise.
Modern Massage chairs massage the feet, arms, and other non-back areas. It is done with an LCD touchscreen option or remote control. They come in diverse colors, styles, forms, and sizes. To fit your taste and desire, you can choose from various colors.
Massage chairs can provide zero-gravity posture massage.
Zero gravity posture is a crucial feature for comfort and relaxation. Zero gravity means that your knees are higher than your heart. This allows your body to relax in the chair completely. The body is under the least amount of stress in this position. And it enables you to get the most out of your massage experience.
Some manufacturers say that their chairs provide zero gravity posture. But they do not possess design features that allow you to get it. Other chairs do have the ability to recline back enough. It helps to achieve a proper zero gravity position. These chairs will set back farther than others and recline more than other models. The benefit of a massage chair with proper zero gravity posture is that; It provides greater relaxation and comfort while also providing a better massage experience.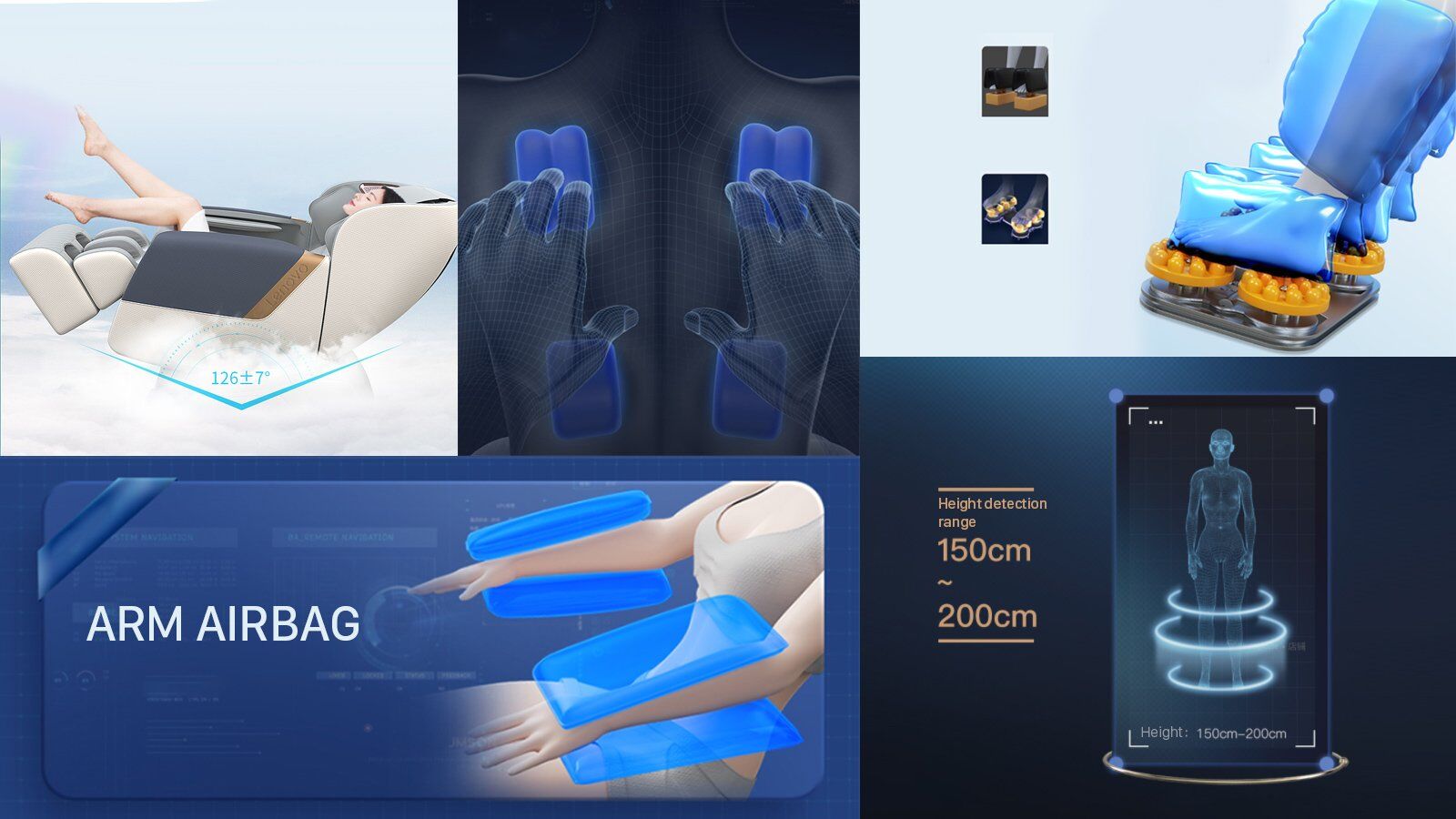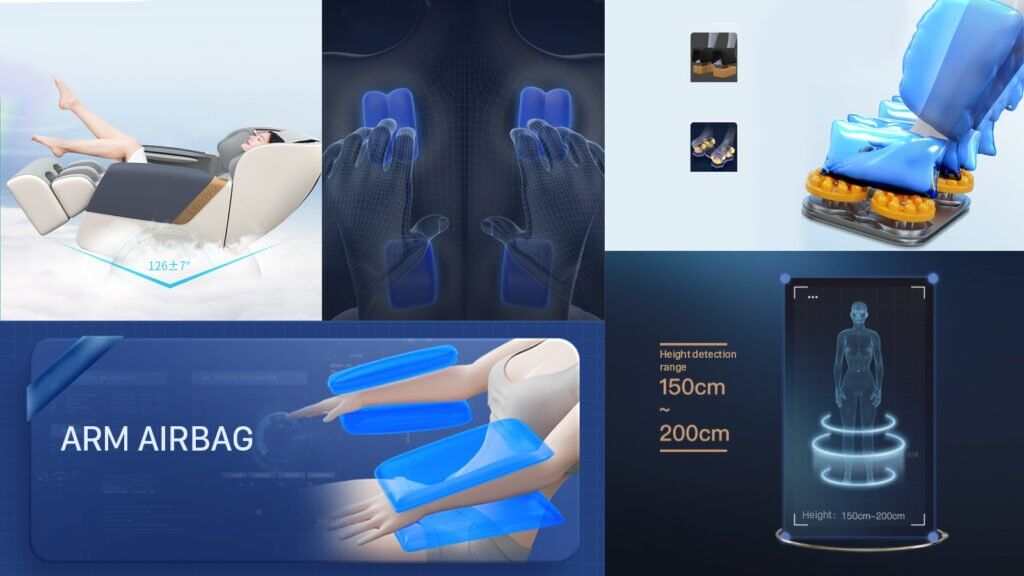 Massage chairs provide a more refined and anthropomorphic massage action.
Massage is a time-honored method of alleviating stress, pain, and muscle tension. Today's massage chairs provide refined, anthropomorphic massage action that mimics the human touch. They also offer a variety of features, from built-in heat therapy to body scanning. These functions help to pinpoint your aches and pains.
The best massage chair provides a relaxing, personalized experience with convenient features. These features include Bluetooth connectivity and video to help you unwind. Some massage chairs are designed to deliver more refined and anthropomorphic massage action. High-end chair manufacturers claim that their chairs simulate the hands of a masseuse.
Some of the chairs include robotic arms. They move in a circular pattern to massage your muscles up and down your back. Other models have robotic hands that push and knead your muscles from side to side.
Expensive massage chairs offer full-body scans to customize massages depending on body shape. More affordable massage chairs tend to be less sophisticated. But many still provide effective massages.
Massage chairs incorporate body health monitoring to provide more targeted massage.
The world of massage chairs is changing. People now try to live healthier lifestyles. Companies are now coming up with innovations with the rise of sophisticated technology.
One of the newest trends in the industry is the addition of body health monitoring to massage chairs. Most modern massage chairs come with various massage techniques. These are designed to target different muscles in different ways.
For example, you can use a kneading technique on your back and glutes or a rolling technique on your feet. These techniques are generally good at relieving tension. But they aren't addressing the underlying issue causing that tension. This is where body health monitoring comes in.
By reading your body's vital signs, a massage chair can create a profile of your health and wellness. These vital signs may include heart rate and blood pressure. Chairs can perform targeted massages for specific areas that need them most. Rather than a stimulating one intended to energize you more.
The global market size occupied by massage chairs is increasing.
When people need relaxation, massage chairs can be a convenient way to start the road to recovery. Massage chairs provide an all-over body massage. They also focus on specific areas of the body that need attention.
Massage chairs are also convenient for those who don't have the time or money to go to a spa or masseuse. According to Transparency Market Research (https://www.google.com/url?q=https://www.transparencymarketresearch.com/luxury-massage-chair-market.html&sa=D&source=docs&ust=1647198733659389&usg=AOvVaw0pLZtW9NiPT9BLRBpo9XQX), it's expected to reach $6.5 billion by 2025 — up from $3.1 billion in 2015.
The most prominent players in the market include Inada (https://www.inada.co.uk/), Osaki (https://www.osakimassagechair.com/), and Panasonic (https://www.panasonic.com/ca/consumer/massage-chairs.html.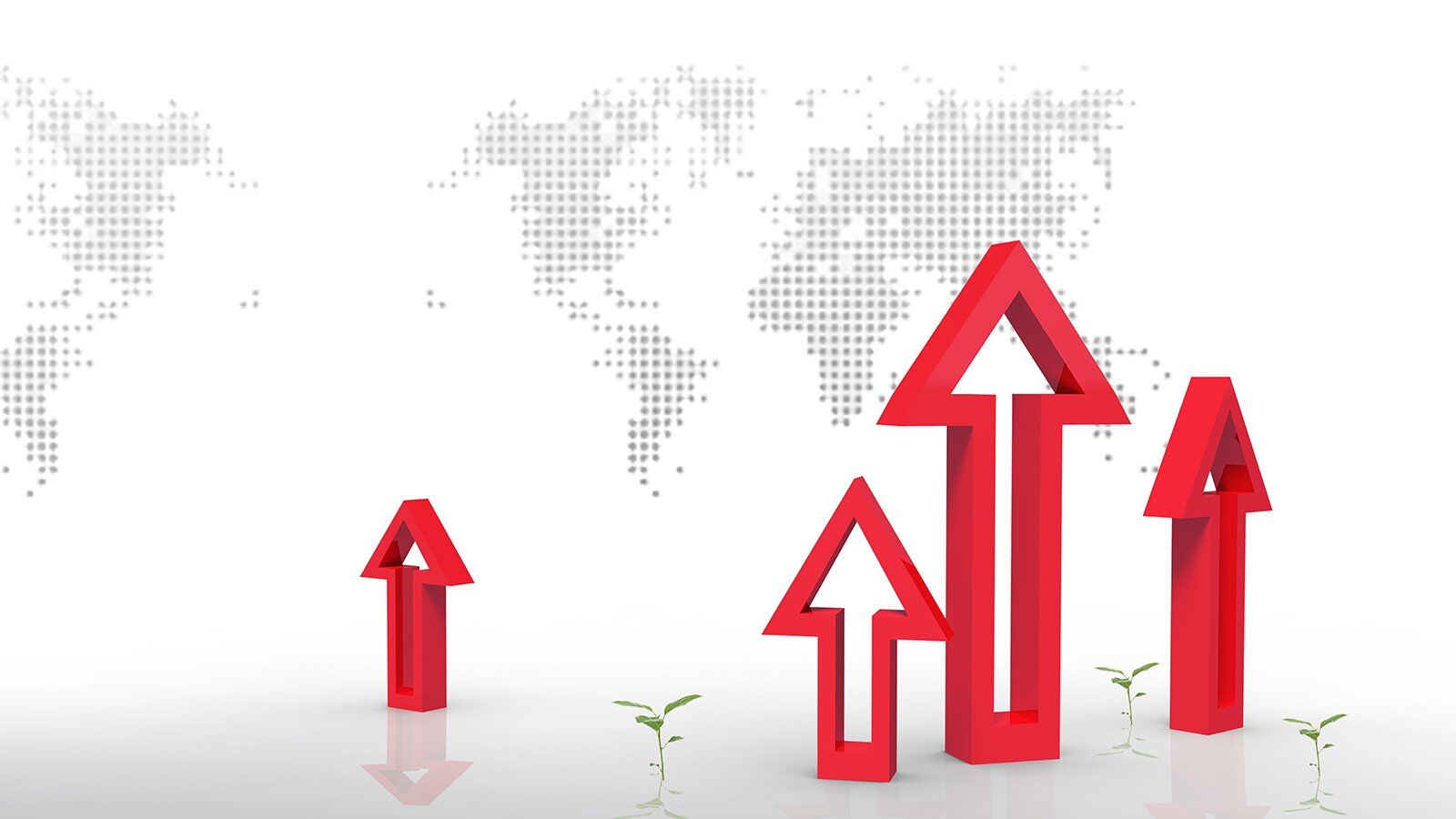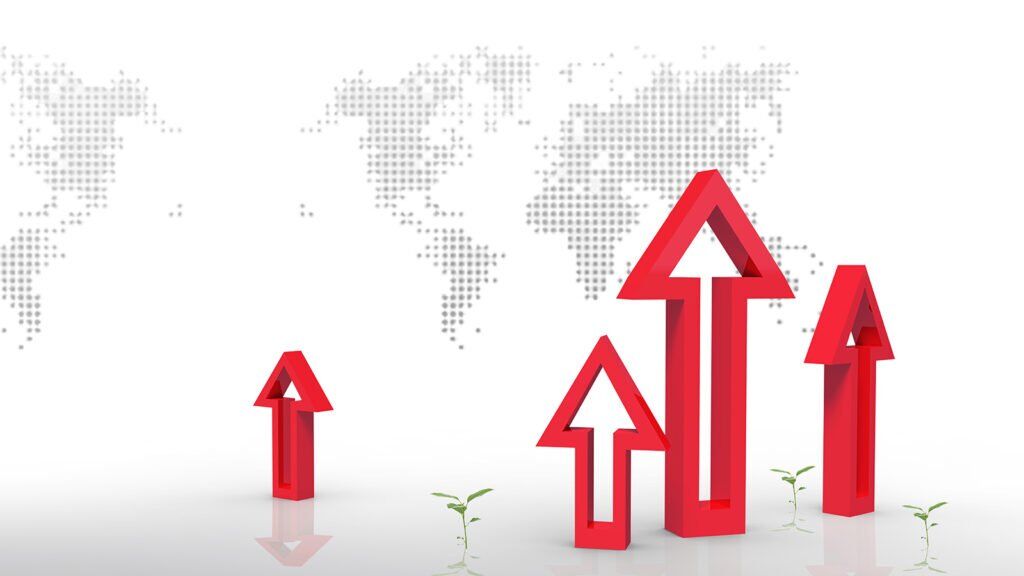 Implications for brands
Massage chairs are designed to take advantage of the boom in massage as a wellness tool. Massage has become an essential part of a healthy lifestyle for reducing stress. Massage chairs are poised to be there for people when they need it most — at home and at their convenience.
Yet, the industry needs to do more work to educate consumers on the benefits of a massage chair. Two important implications for massage chair brands are given below:
Be able to guarantee that your products will always have the latest technology.
The rapid pace of technological advances has brought about many changes for the good. Many of these changes have also been adapted to massage chairs.
One of the blessings and curses of technology is that it is always changing. What was once the pinnacle of technology became obsolete within a couple of years. This is true with massage chairs as well. To keep up with the greatest, you will want to make sure you are up on the latest technologies.
Everyone has bought a product that's obsolete a couple of weeks later at one point or another. In today's technology-driven world, it happens all the time. It can be frustrating for customers to spend their hard-earned money on something useless.
It can also hurt sales for a brand if customers know their products won't be relevant for long. Brands should always guarantee that their products have the latest technology. If not with features, then at least with style and quality.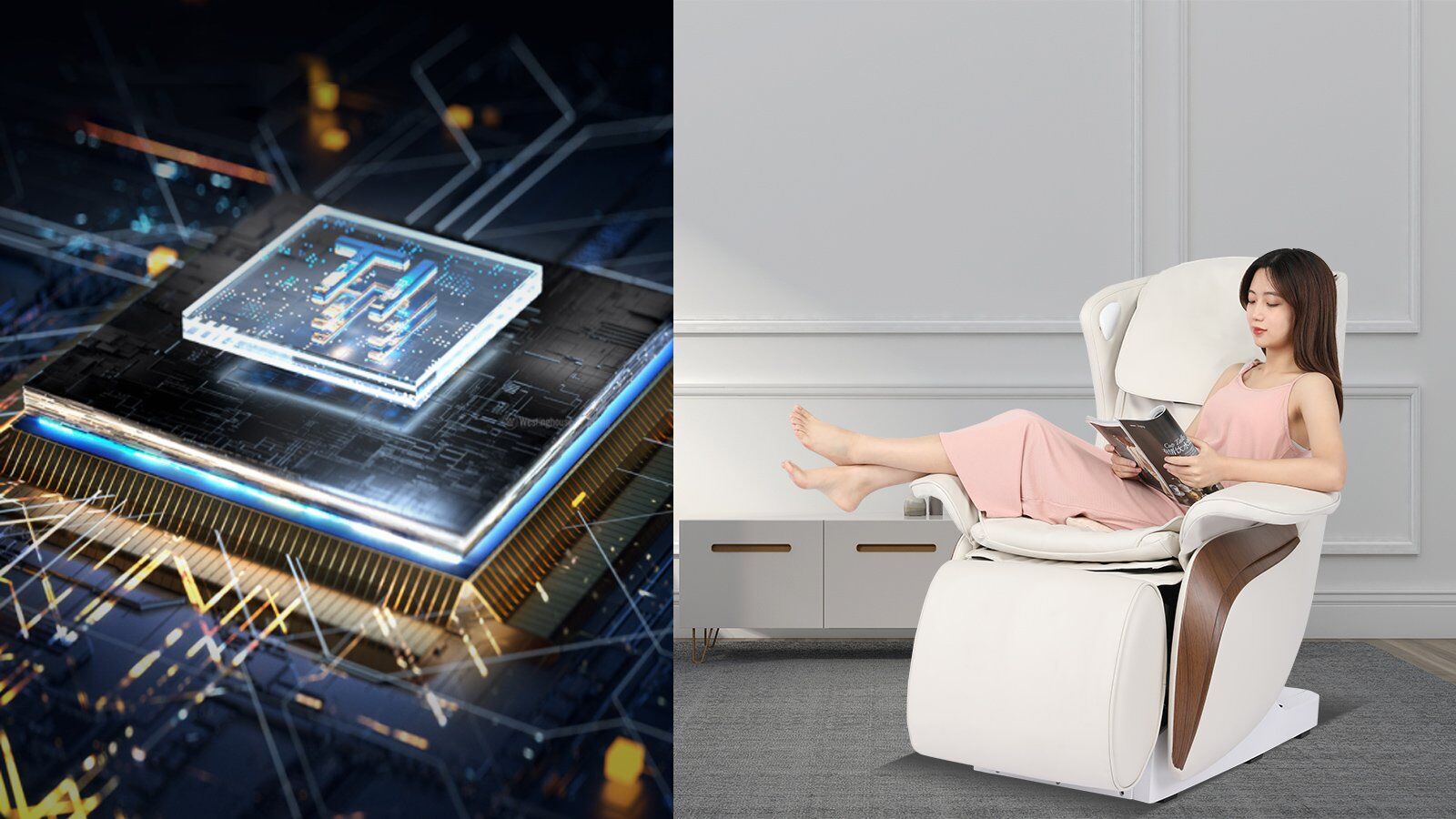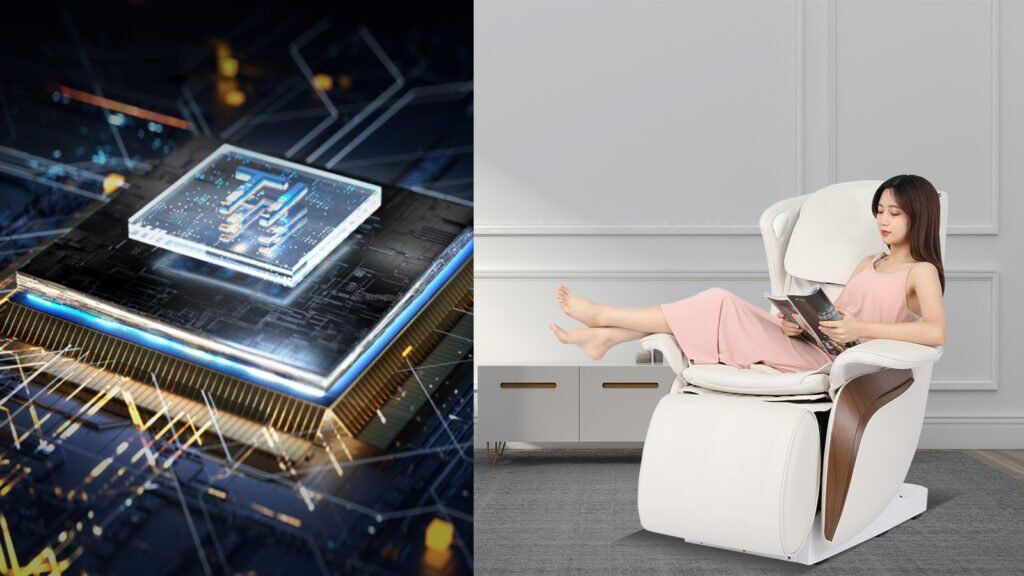 Dig deeper into the needs of the target market and launch targeted products
Brands need to determine the target market's needs and launch targeted products. Brands must find what customers want to buy and not what a brand wants to sell. Brands need to go deeper into the needs of their customers and offer solutions for them.
You should know the importance of understanding who your target market is. But do you really know them? You may have the basics down: their age, gender, and geographic location. But let's dig deeper into the needs of the target market and launch targeted products.
That's when things get more interesting.
1) Discover what your customers are saying about your brand online
2) Create an audience persona template and fill in the blanks
3) Map out your customers' purchasing journey
4) Consider the other influencers in their lives
Summary
Massage chairs have long been considered a high-end item. But, they are currently one of the most sought-after goods. It's because of their medicinal properties. Full-body massages, auto-scan settings, and various other extras are available. The massage chair market is expanding, and the competition is becoming fierce. Massage has long been used to relieve stress, discomfort, and muscle tightness. Massage chairs also have robotic arms that push and knead your muscles in a circular motion. Others offer Bluetooth connectivity, allowing you to sync music. And video helps you relax. A massage chair can generate a profile of your health and wellness by reading your vital signals.